Passive devices do not have to be used with a surgical implant. If a patient does not want surgery, or is not medically suitable for an implant, or is trialling a BCHD prior to deciding on surgery they can be held on the skin with different methods.
---
Softband
A softband is a soft stretchy band which will hold the BCHD in place behind the ear. It is fully adjustable therefore can be fitted to just about any size of head to fit comfortably. BCHDs from the Baha 5 and Ponto ranges can be worn on a softband. They come in a range of different colours to either blend with your hair or to wear your favourite colour.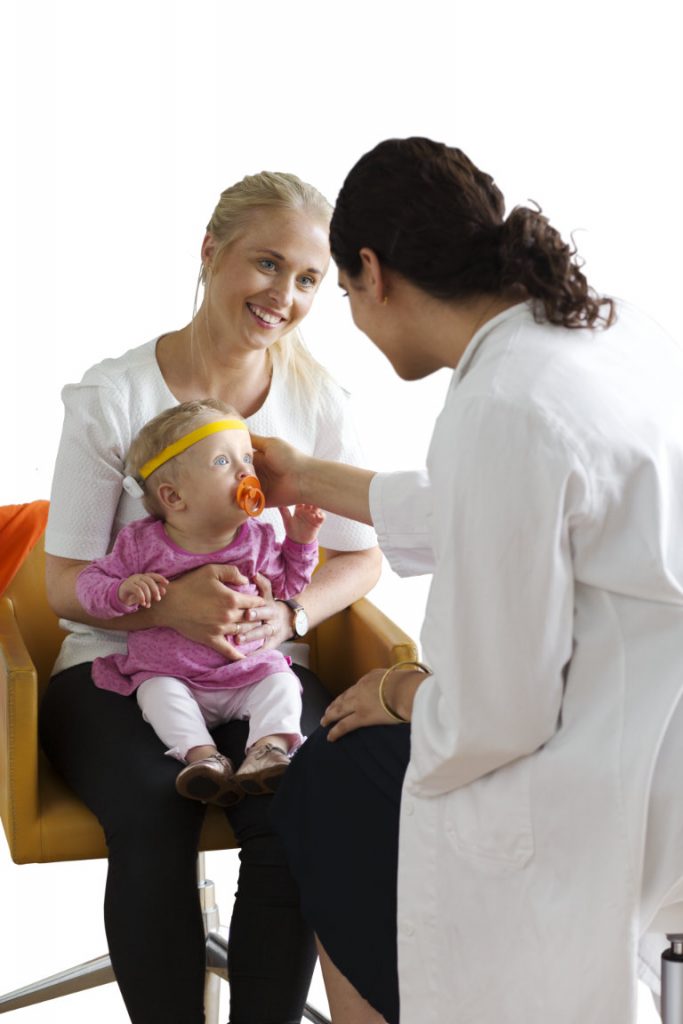 ---
Headband
A headband is a hard, fixed size band that is worn over the head. They come in one size. They are very useful for trialling a BCHD for a few weeks, but not always comfortable for long term wear, although some patients do seem to find them their mode of preference.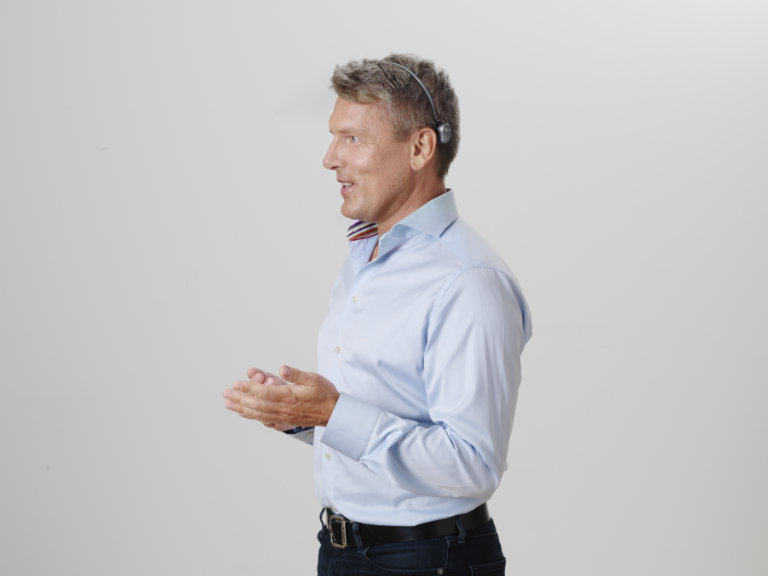 ---
Soundarc
A sounder is available for the Cochlear Baha 5 range. This fits around the back of the head with two rubber arms that come over the top of the ears. It is made of metal that can be gently bent to provide a comfortable fit, and comes in a range of sizes.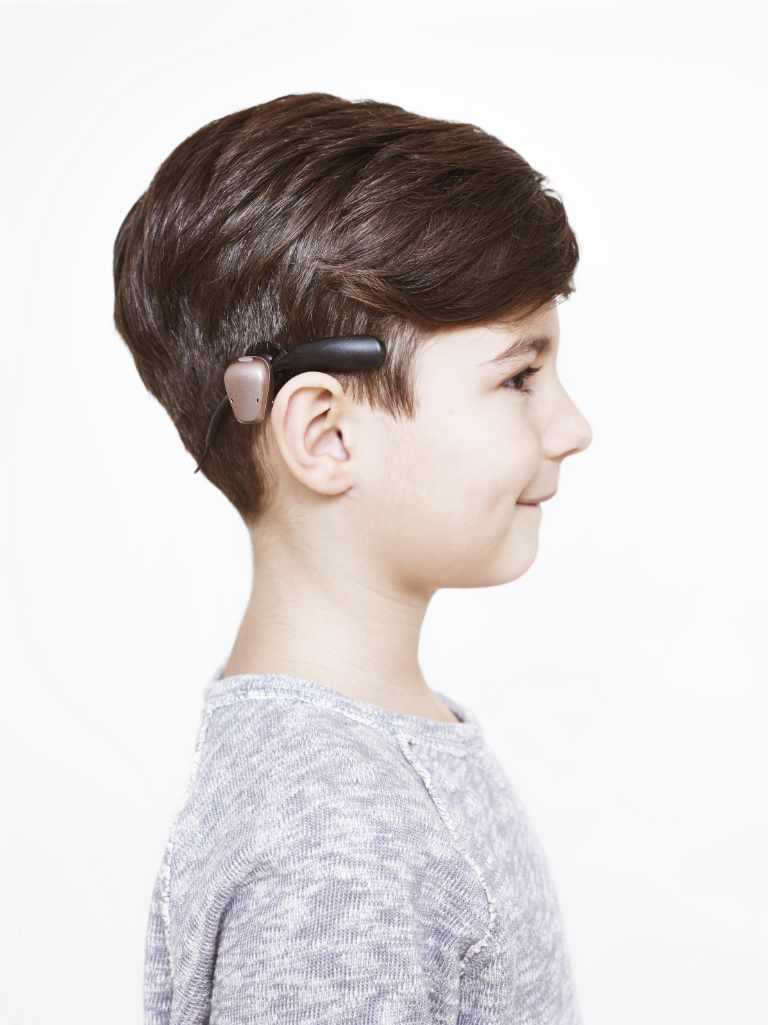 ---
Adhear
The Adhear from Med-El is worn on an adhesive patch. The patch is designed to be worn on the skin behind the ear, and to stay in place for up to 5 days. It is suitable to be worn whilst showering and bathing – without the BCHD attached!
This is only suitable for patients with a mild hearing loss, or for single-sided deafness.