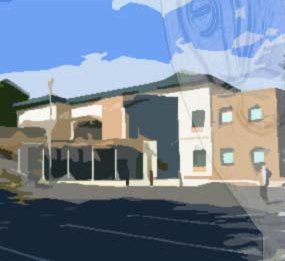 PARKING
There is pay and display parking outside, alternatively you can use the on street parking (Max 2 hours stay) or the larger pay and display car parks opposite the hospital main reception on Smith Lane.
BABY CHANGE/FEEDING FACILITIES
We have a baby change toilet onsite. The Listening for Life Centre is wheelchair accessible, enabling you to bring your pram/buggy into appointments. There are no official baby feeding facilities, however when possible we will do our best to accommodate your family, which may include providing a quiet room for feeding or heating milk.
WHEELCHAIR/DISABILITY ACCESSIBILITY
The building is fully wheelchair accessible. All of the staff are trained in Deaf Awareness and will do everything they can to assist with your communication whilst attending your appointment. If you feel there are any special measures we could put in place to help support you throughout your appointment, please let us know and we will try to accommodate these needs.
FOOD & DRINK
Often you can spend a long time in the building, especially if you have some appointments grouped together. There is a tea/coffee/hot chocolate machine (non-profit), which is £1 per drink. There is a water machine for anyone to use. Other food and drink options are available to buy from the main hospital entrance, which has food premises, including Marks and Spencers, a Costa Coffee shop, with hot and cold, food and drinks available. We welcome you to responsibly bring your own food to consume in the waiting area.