LATEST NEWS
September 2023
Moving On!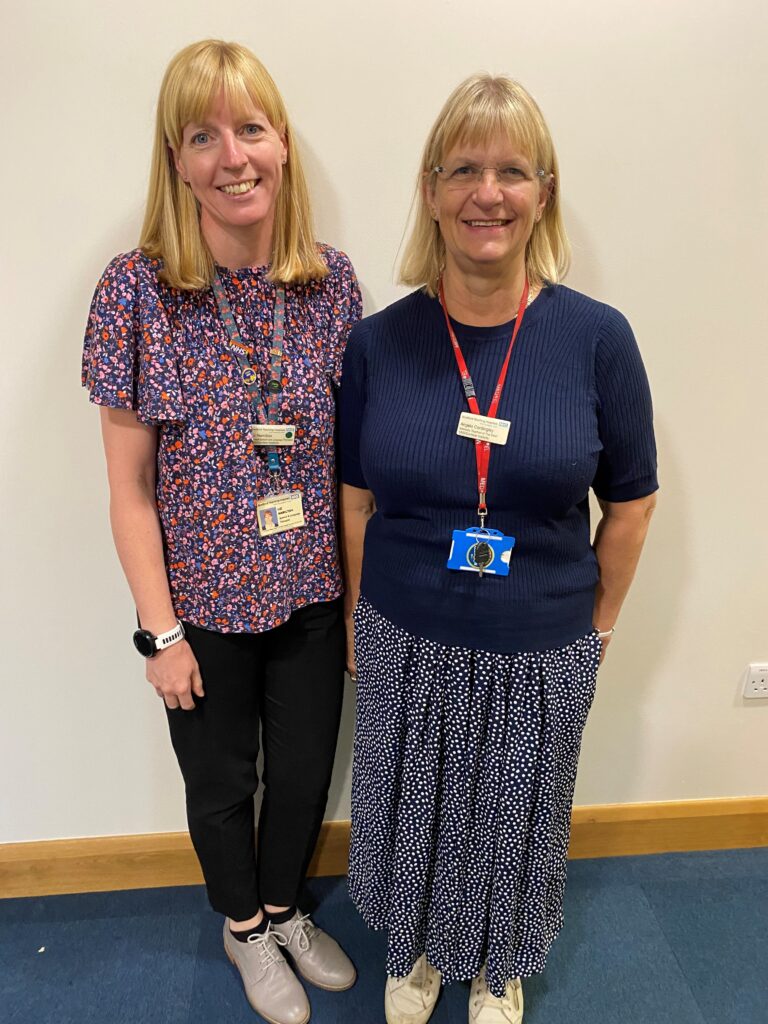 We are sad to say farewell to 2 long serving staff members. Liz Hamilton, paediatric speech and language therapist is leaving after 18 years at YAIS. Angela Cordingley, Teacher of the Deaf is also leaving after 13 years with the service. They have had a huge impact on many children's listening and communication journeys, and we wish them all the very best for the future.
Patient News
We would like to congratulate all our patients on their recent successes and wish all our young people good luck as they transition to new beginnings at school, college, university or into the world of work!
Thank you Lucas for sharing some fab photos of you looking super smart for your Y6 prom! All the best at high school!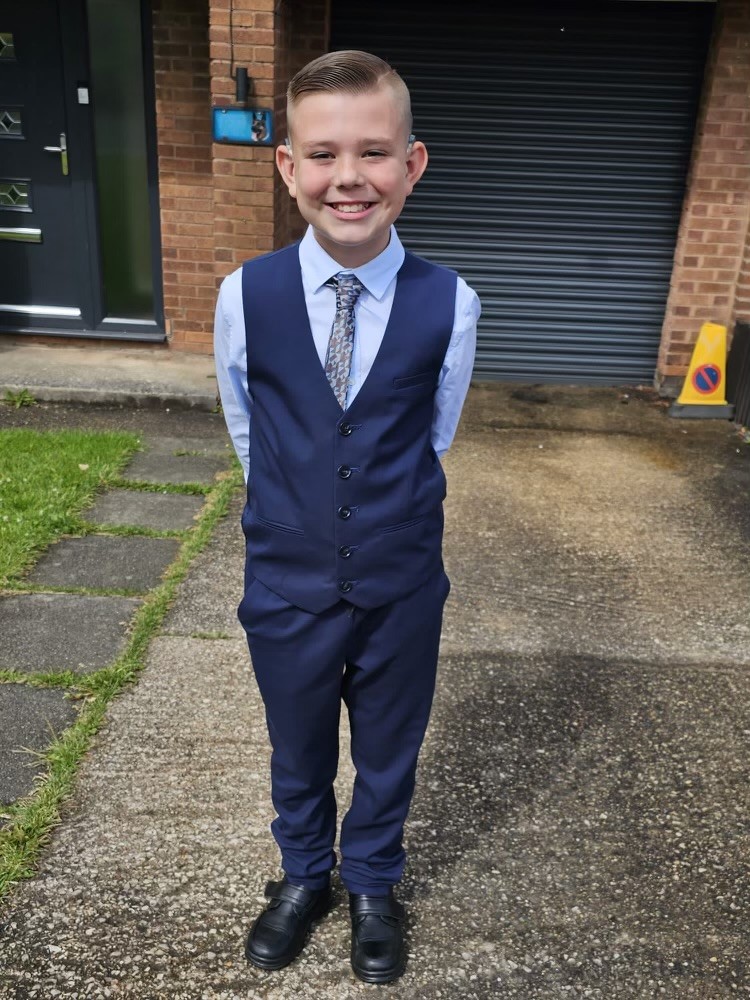 Ella (who has a bilateral profound sensory-neuro hearing loss and is fitted with cochlear implants) recently graduated from Lancaster University with a BSc in Psychology after three years of COVID-19 issues and strikes. Ella completed her dissertation on the effects of the COVID-19 pandemic on Deaf and Hearing Impaired people in relation to isolation and social anxiety. She will be pursuing her education at the University of Lincoln in Developmental Psychology for her postgraduate studies with further hopes of focusing on disabilities in children in her ongoing studies and future career.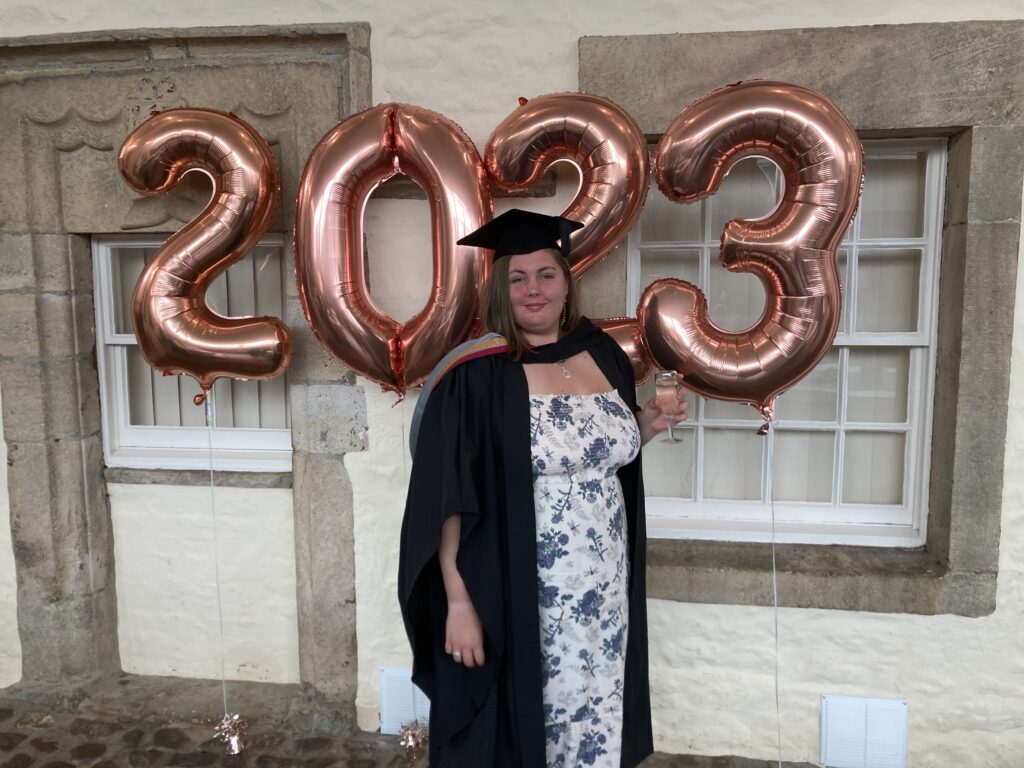 Freya's progress
Here is an update from our youngest ever (implanted at 11 weeks during the pandemic) implanted child's Mum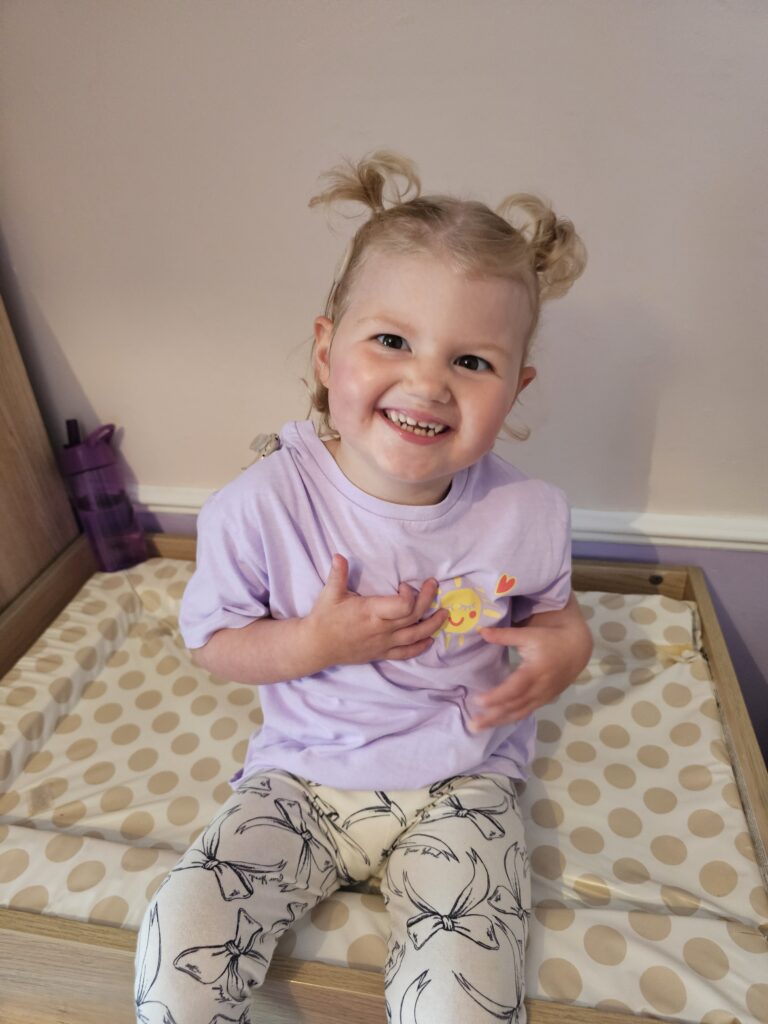 'Freya went from her coil falling off 100+ times a day to asking for it to be put on, she asks for it on now, tells me off when she lays down for a nap or a full night's sleep, we wear it on the long wire if we have a busy/productive day as the ear still falls off !'
August 2023
Ian had his cochlear implant in June. He is working hard (with his listening as well as his job!) Nice to see him enjoying himself in his lovely garden too. These pictures were taken in sunnier times, let's hope they come back soon!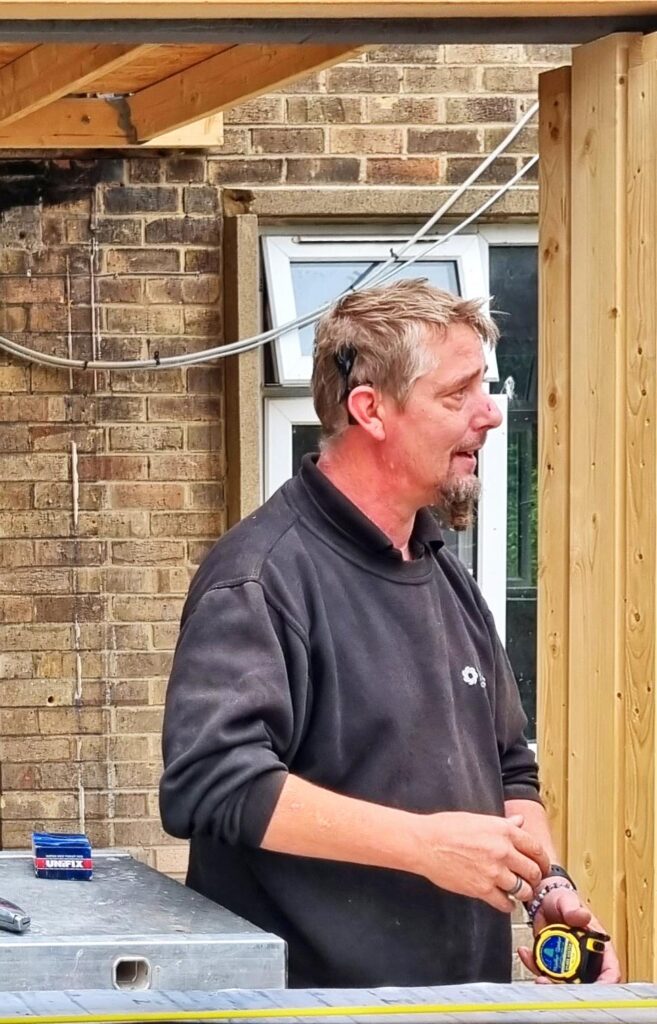 ---
July 2023
Listening workshops
The teachers have been doing some listening workshops again with Year 5 and 6 pupils. Below are some pictures form the recent workshop in Hull , where the pupils learnt about the ear, their audiograms and how their processors work.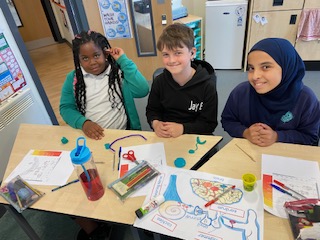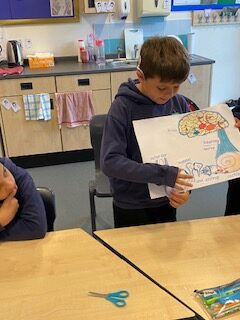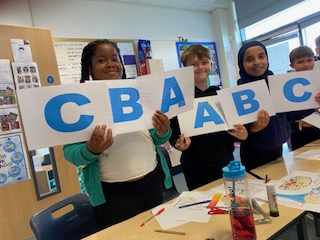 It has been lovely to see our young patients enjoying the toys in the reception area again post Covid.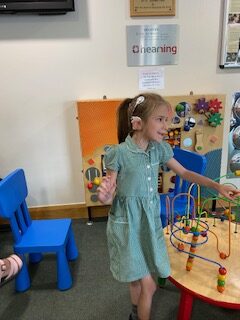 ---
June 2023
Travel Guidelines
As the holiday season gets underway check with your manufacturer for details about loaner schemes (taking spare processors with you) and other relevant information.
All cochlear implant companies strongly advise that you take your patient identitiy card with you on your trip.
For more details and how to contact your manufacturer please go to the travel guideline section here
Golfing prowess!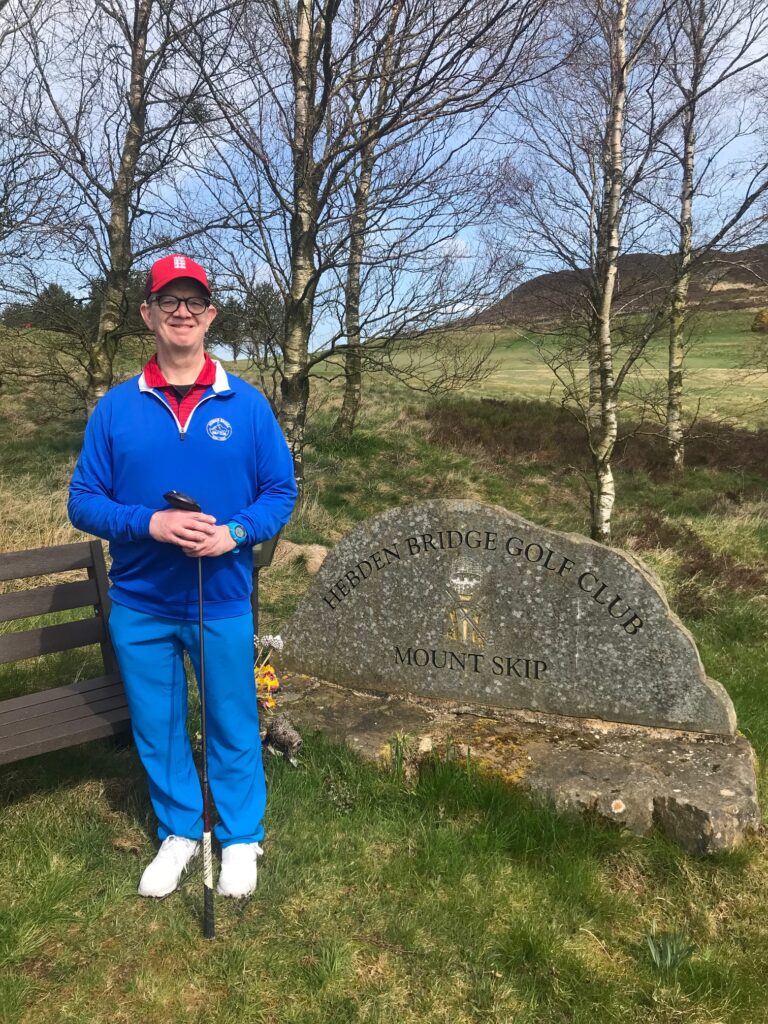 Thanks to Anthony for sending in this fab photo of him at his golf club where he is currently captain!
Dancing Darcie!
Well done to Darcie who was part of the group dancing at Magic Weekend at St James Park in Newcastle last weekend. She danced in front of a crowd of just under 37 Thousand people!
She enjoyed it and her dance teacher gave her a cue when to start due to it being so loud!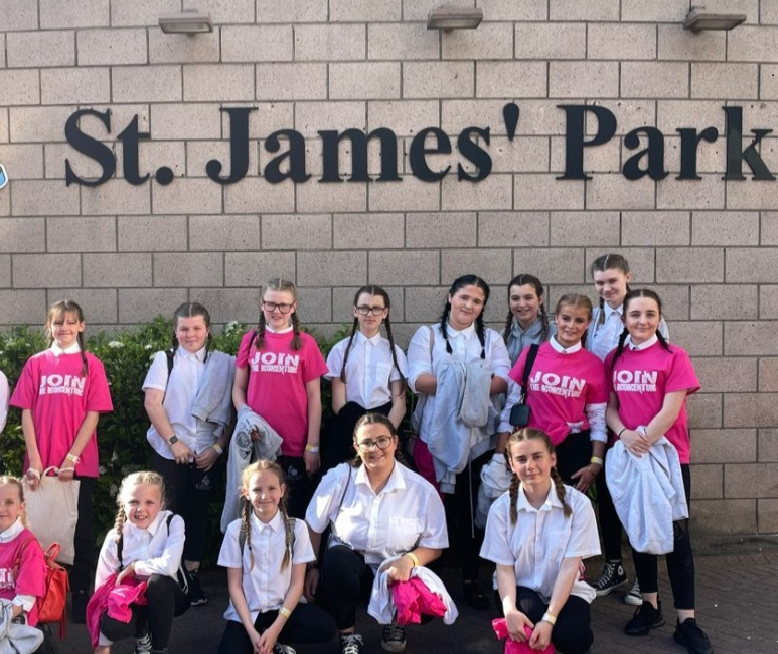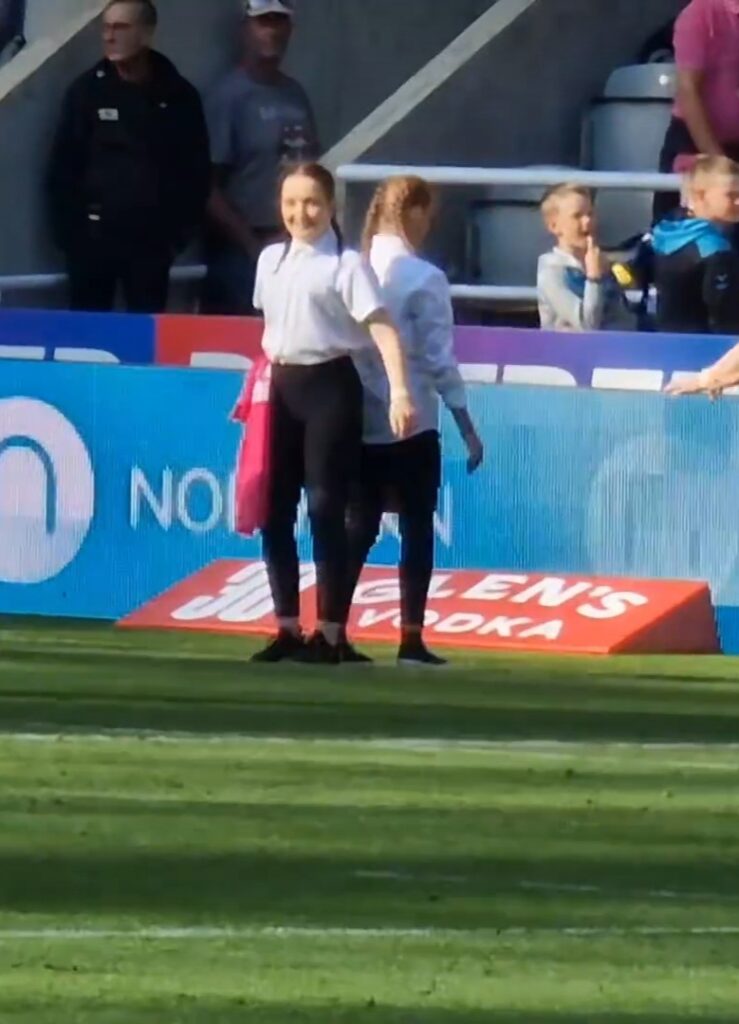 Our very own Gladiator FURY!
The popular TV show The Gladiators (@BBCGladiators) are back and we are pleased to announce that Jodie Ounsley is continuing her successful career by appearing on the show as FURY. Jodie has said on her social media accounts that the support so far has been amazing. Follow her progress on her TikTok account. We look forward to seeing the show on Tv in the autumn, go FURY!!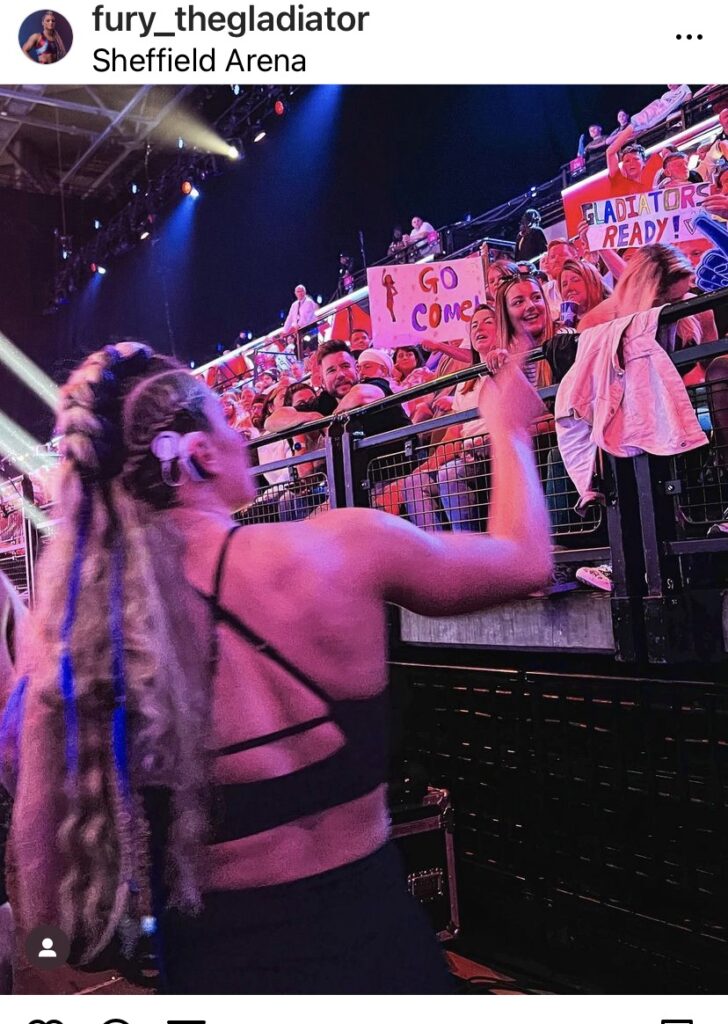 ---
April 2023
Swimwear
We have some free swimwear available for COCHLEAR recipients. Please contact Andy or Kishwer at the centre to check for specific details.
Exciting news!
Congratulations to Jodie Ounsley for being named No. 13 on the @bbcwomanshour Power List 2023. The list celebrates 30 outstanding women who have made game-changing contributions to women's sport. On her social media accounts Jodie said 'It's an absolute honour to be alongside some pretty incredible women who are making a difference in sport'.
Jodie has recently been in Hong Kong for the Cathay/HSBC Hong Kong Sevens tournament.
We continue to follow Jodie's career and are always looking forward to hearing her news!
---
Tom's footballing successes
Tom Battle has been selected to be part of the FA Para Regional Emerging Talent Programme and attends the northern training events four times a year in Manchester. Tom's ultimate goal is to follow this pathway to try and play for the England Deaf Team! He also now attends the Durham FC Para Talent Hub and trains in Sunderland every other month.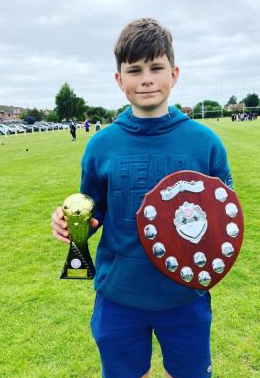 Since 2016, Tom has also played for his local team Tickton AFC Mustangs and this is him collecting he player's player award last season.
---
December 2022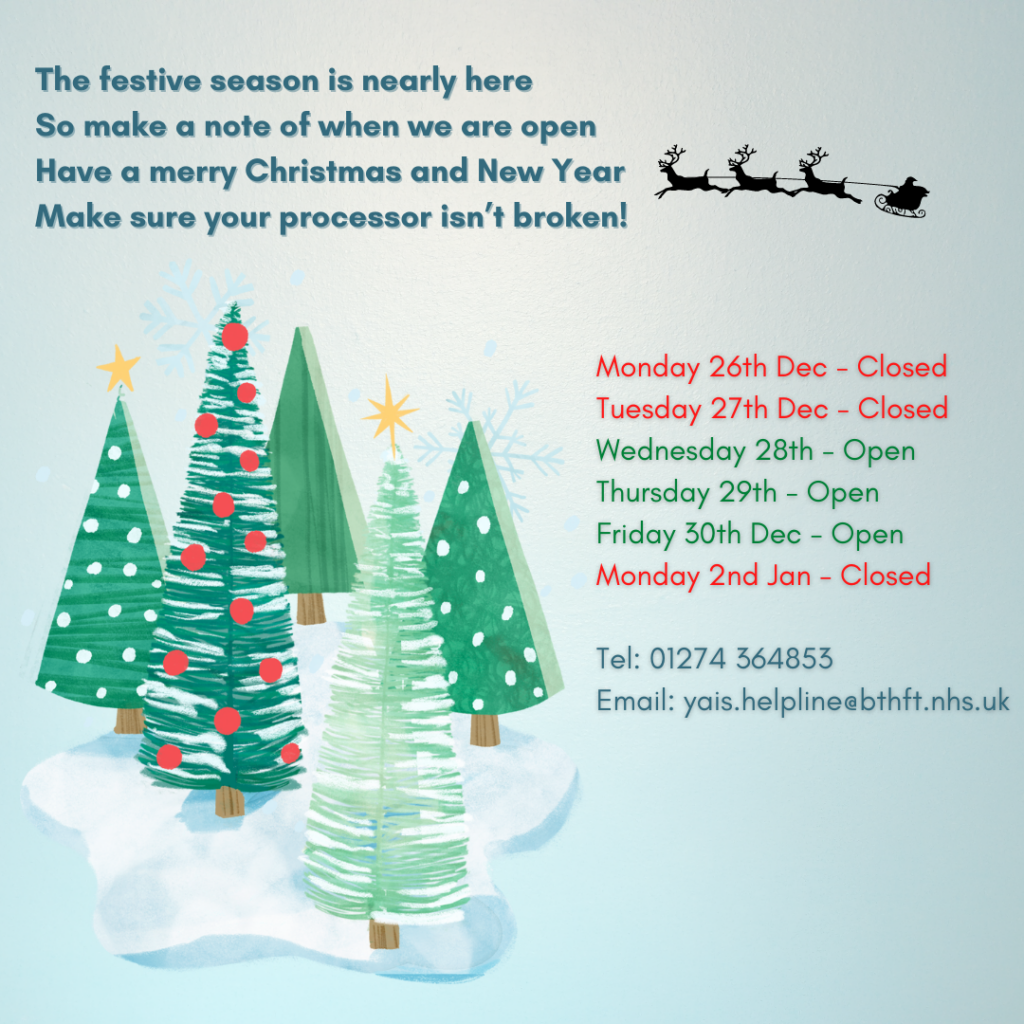 ---
Thank you to YAIS!
When Ben Hall came to his appointment yesterday, he brought with him a lovely Christmas gift to say thanks for all the support over the years as he celebrates 20 years since being implanted.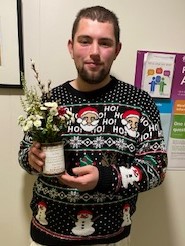 ---
Jodie's rugby career
It was lovely to see Jodie Ounsley recently when she was at YAIS for her upgrade appointment (she has had her Medel implant since she was a baby). Jodie has just been announced as the new Honorary President of UK Deaf Sport and has been playing rugby for a number of years. She is a fantastic role model and she shares a lot of information regarding deaf awareness on her TiKTok account.
Jodie gave us a little update on her rugby career so far:
The new 15s Premiership club I have just signed onto is Exeter Chiefs based in Devon. I have also represented England & GB 7s on the World Series (I have toured around Canada, USA, South Africa, Dubai, Sydney, New Zealand, Croatia).
Good luck for the future Jodie and we look forward to hearing about your future successes!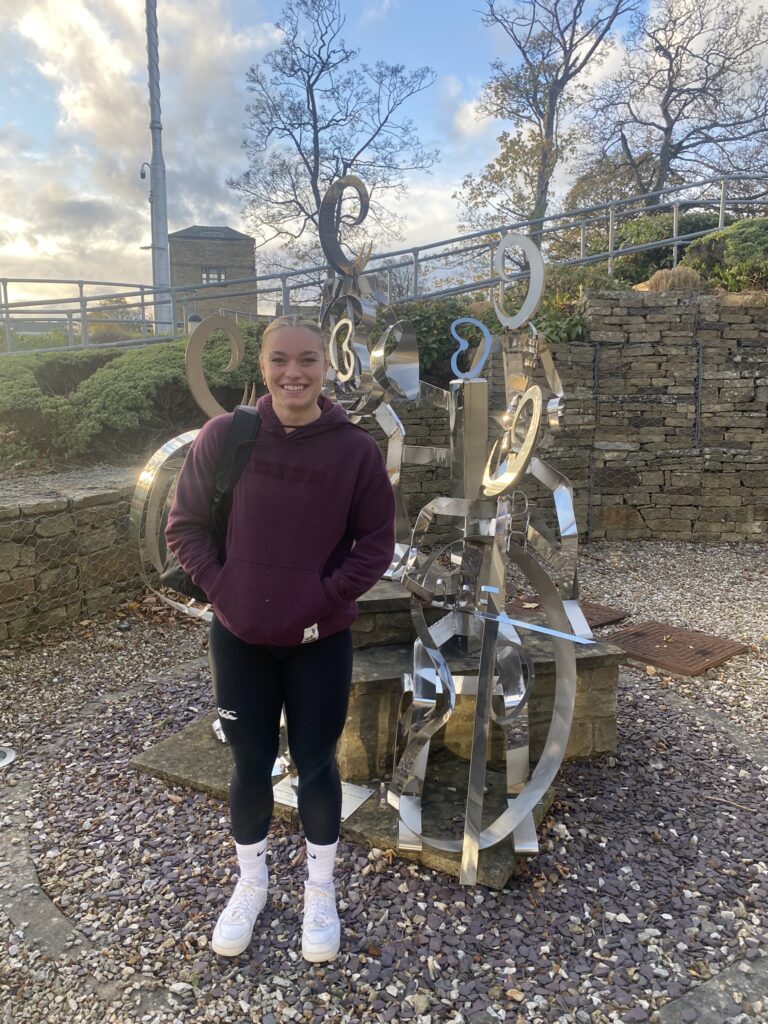 ---
October 2022
Emelia Hair Donation
Emelia, who received her cochlear implants in June of this year, recently donated 9.5 inches of hair to Little Princess Trust. What a lovely gift and thank you for sharing the fabulous photos!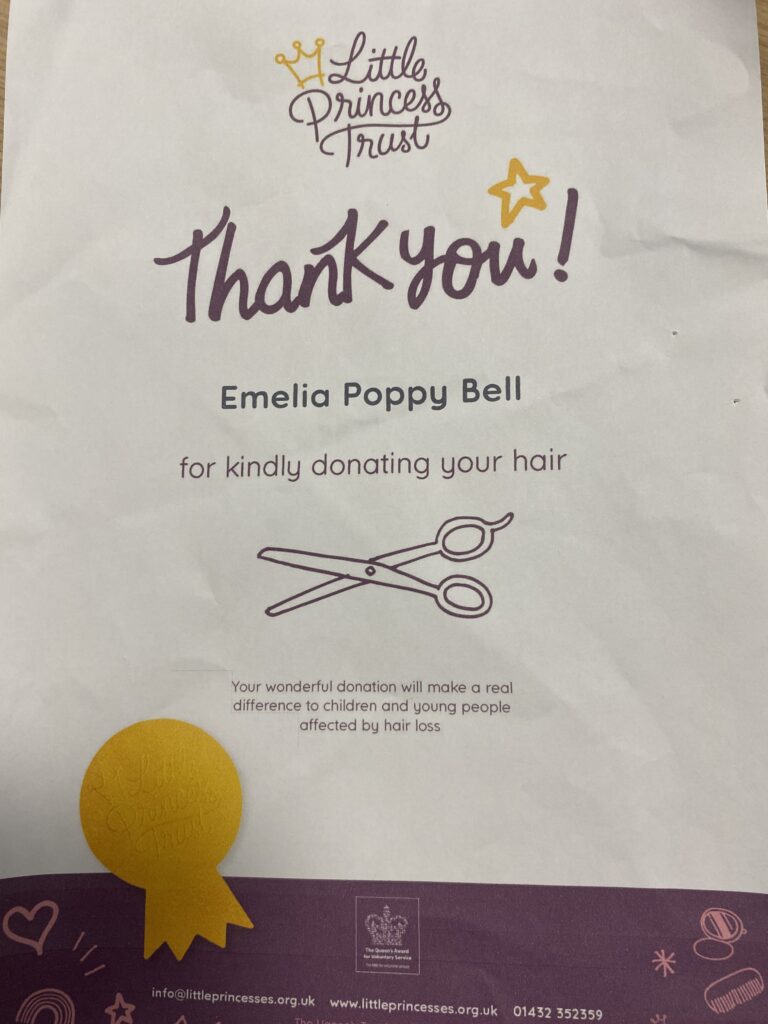 Loud Shirt Day!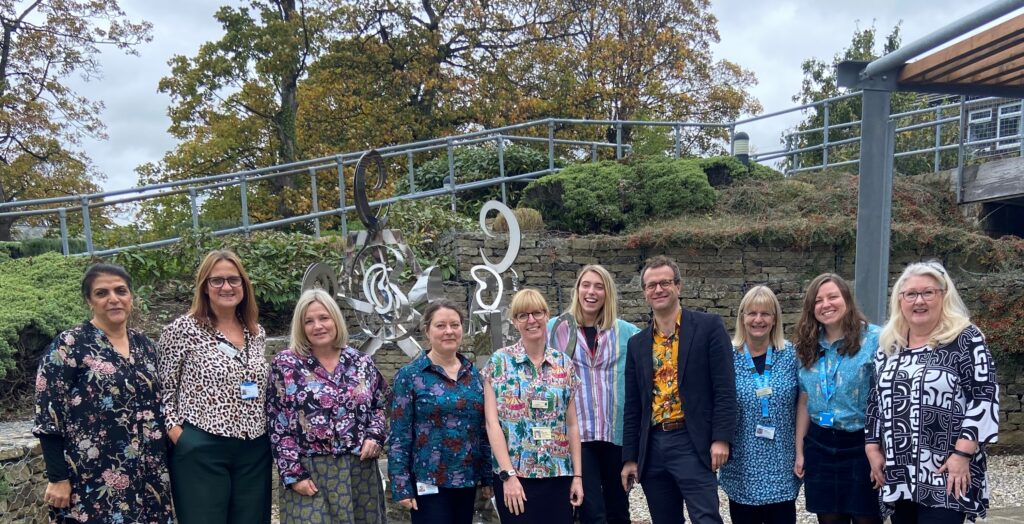 On 21st of October, members of the YAIS team put on their loudest shirts in support of AuditoryverbalUK who support deaf children to learn to listen and talk.
---
August 2022
YAIS organised the UK's first ever rehabilitation conference in June. We had a really useful day with colleagues from around the UK. The meeting theme was:
Neurological Implications Across the Lifespan
We had an exciting varied programme of internationally renowned speakers including Paul Johns, Consultant Neuropathologist and Senior Lecturer in Neuroanatomy
St George's University Hospitals NHS Foundation Trust and Carol Flexer, Distinguished Professor Emeritus in Audiology at the The University of Akron and Northeast Ohio AuD Consortium.
Here are some pictures from the day including our well earned night out afterwards!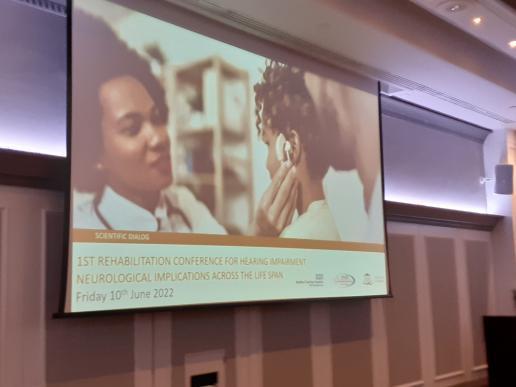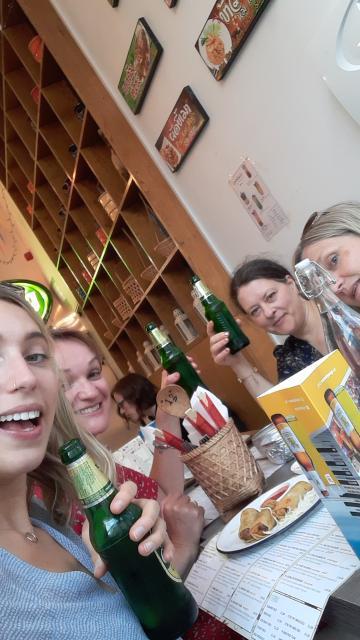 ---
July 2022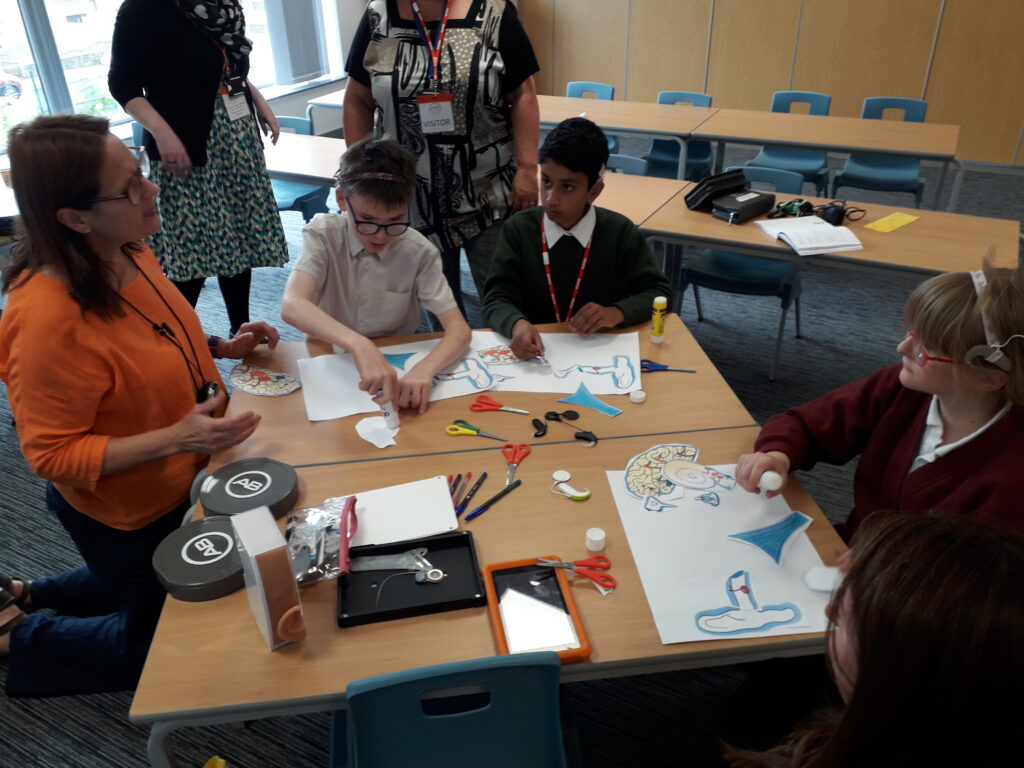 Key stage 2 listening workshops
The teachers of the deaf have been out and about delivering listening workshops in local areas. Here we see some Halifax year 6 pupils learning about how the ear and cochlear implants work.
---
June 2022
Travel Guidelines
As the holiday season gets underway check with your manufacturer for details about loaner schemes (taking spare processors with you) and other relevant information.
All cochlear implant companies strongly advise that you take your patient identitiy card with you on your trip.
For more details and how to contact your manufacturer please go to the travel guidline section here
Superstar Amritpal!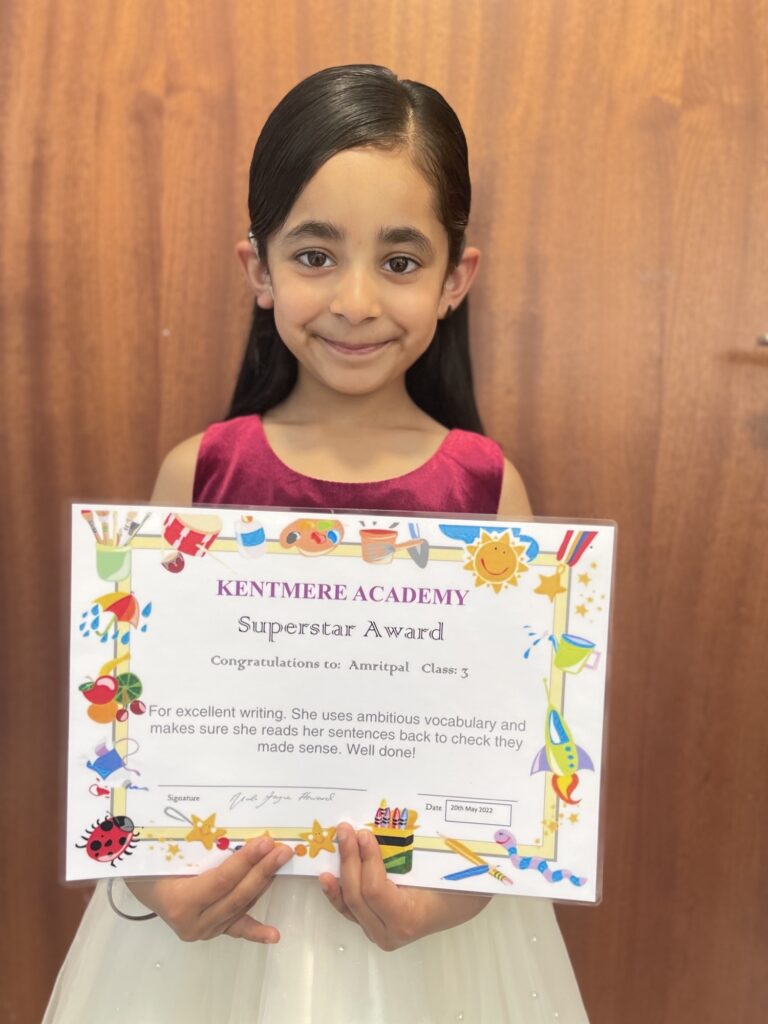 Well done to Amritpal for getting a Superstar Award at her school Kentmere Academy. Amrit is in Year 3 and was implanted when she was 18 months old. Amrit got her award for her excellent writing and ambitious vocabulary. We are super proud of Amrit and look forward to reading some of her work soon!
April 2022
Easter opening times
Friday 15th April – Centre closed
Monday 18th April – Centre closed
If you require urgent medical advice during these times, please contact the YAIS phoneline where you will be directed to the appropriate contact numbers.
We wish all our patients and families a happy Easter break!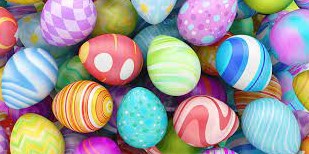 Keevey does Matilda!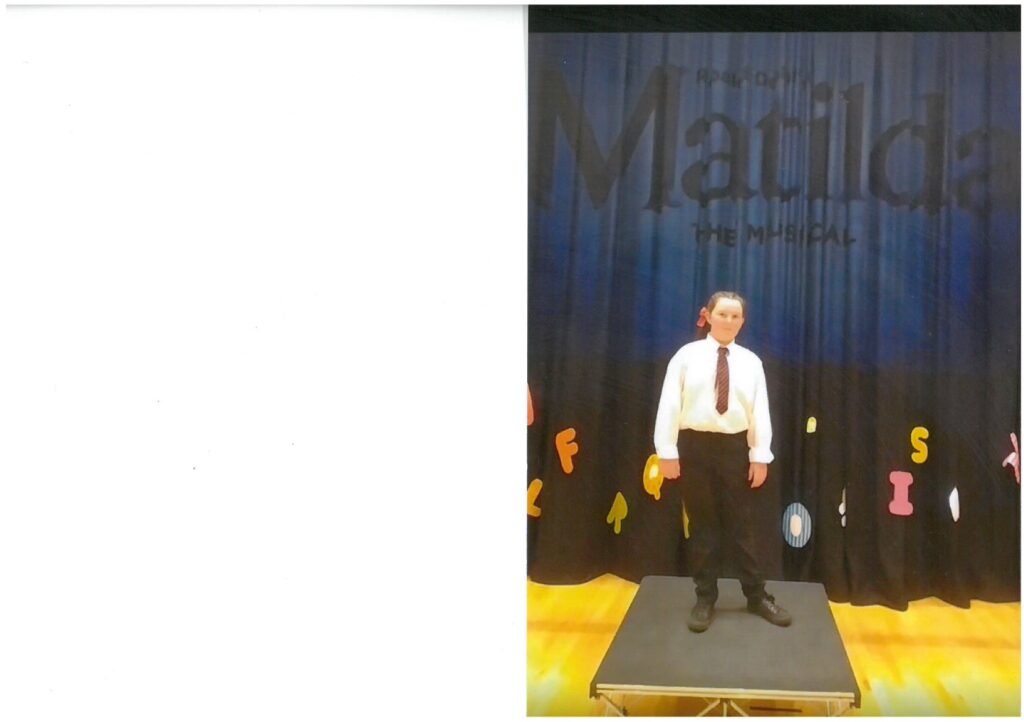 Well done to Keevey Hunt, one of our budding young thespians who recently took part in her school performance of Matilda! We look forward to hearing more about her talent in the future.
Join the Cochlear® family!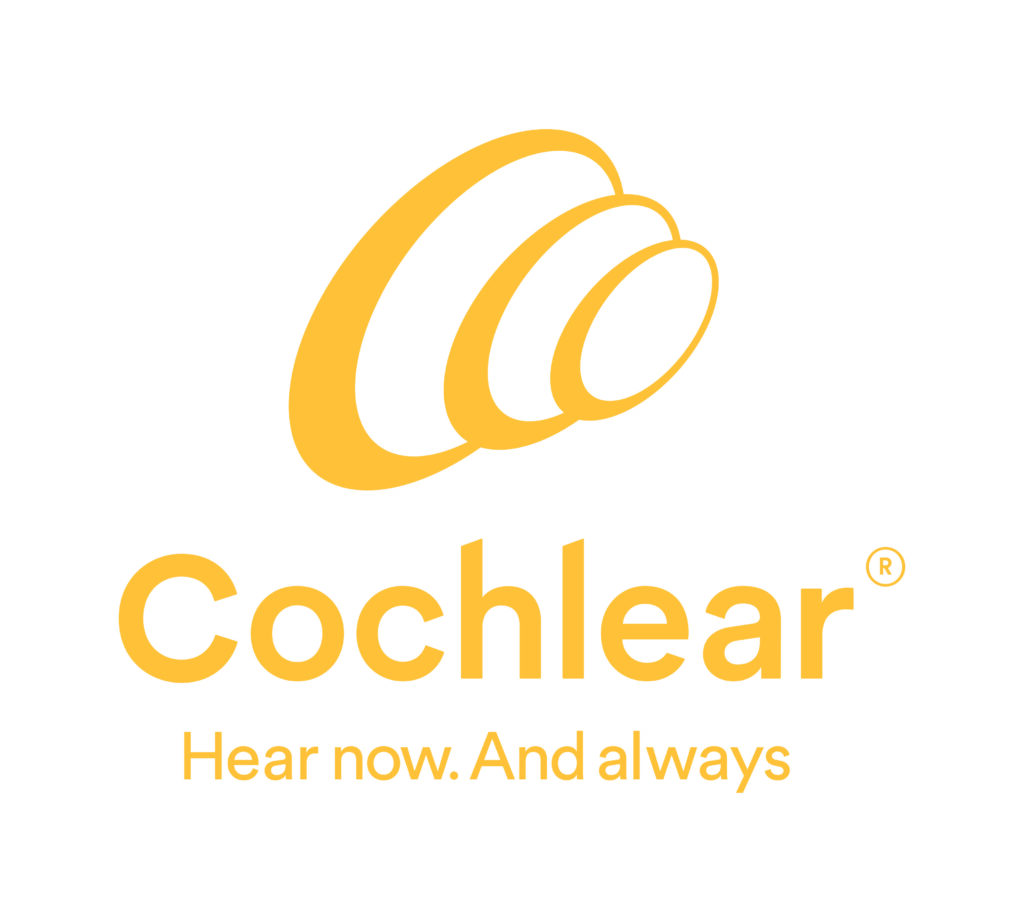 Calling all Cochlear® users! Did you know that by joining cochlear family you will receive useful information from the company and also exclusive offers including 25% off the price of holiday loaner processors? Click here for more information.
March 2022
March 3rd is World Hearing Day!
To celebrate world hearing day we are sharing a picture of the lovely Freya who was our youngest ever cochlear implant recipient (implanted at 11 weeks during the pandemic). She has now been listening with her implant for 18 months and is starting to understand and say some words. We look forward to keeping up to date with her hearing progress.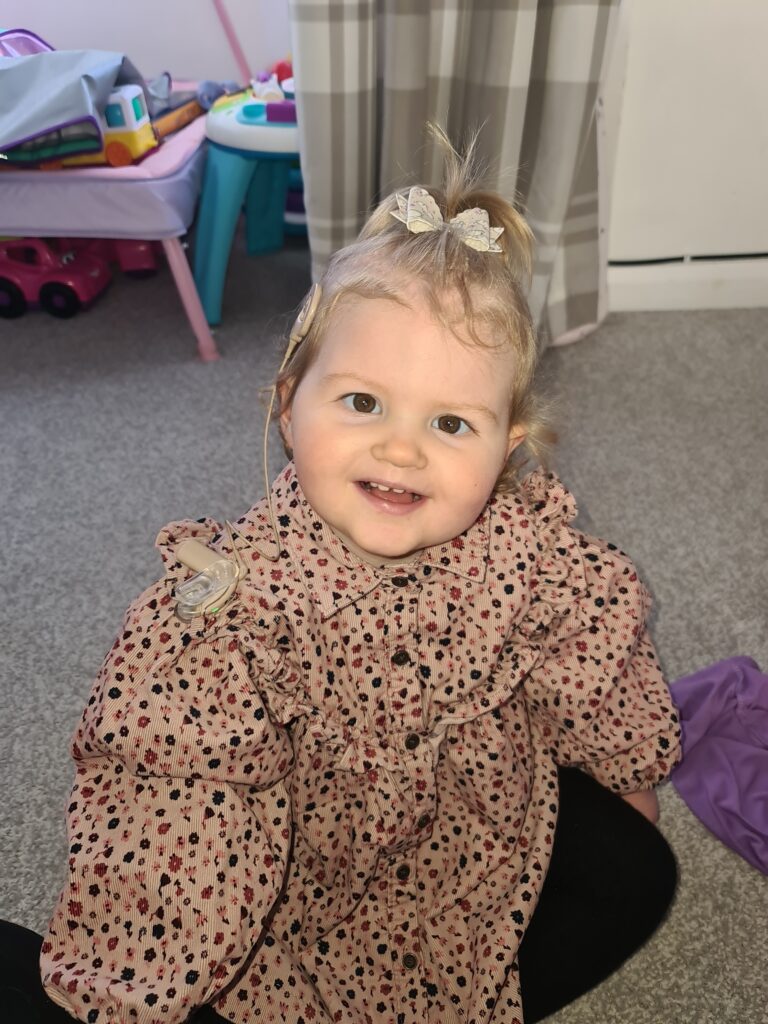 YAIS rehab team host first international rehabilitation conference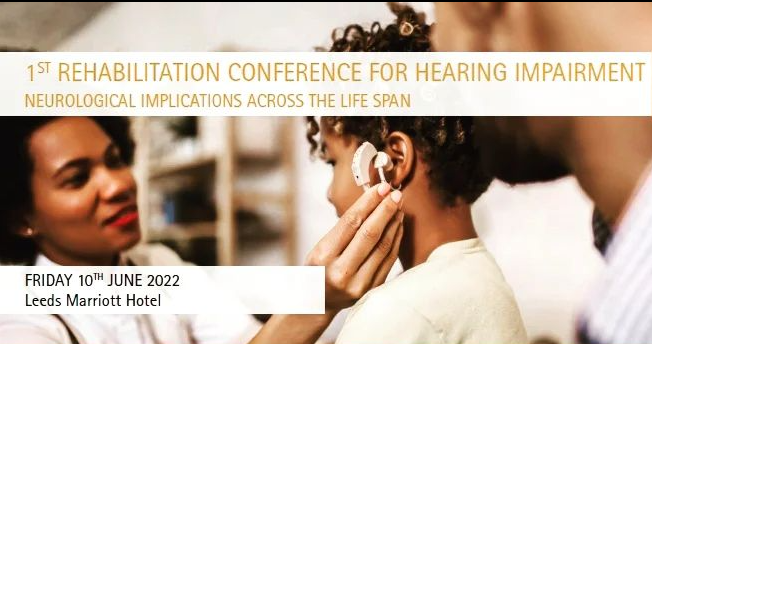 The rehab team at YAIS have planned and are hosting the first ever conference for professionals who work with deaf adults and children. We are looking forward to the extensive programme including international key note speakers and some of us from YAIS are presenting as well! Read the programme here: https://t.co/GlnCLt3vnp
YAIS SLT Sophie is fundraising for Auditory Verbal Therapy
Sophie, who is one of our paediatric speech and language therapists, is running a half marathon in April to raise funds for AVT UK. Read all about it here:
Best foot forward Sophie!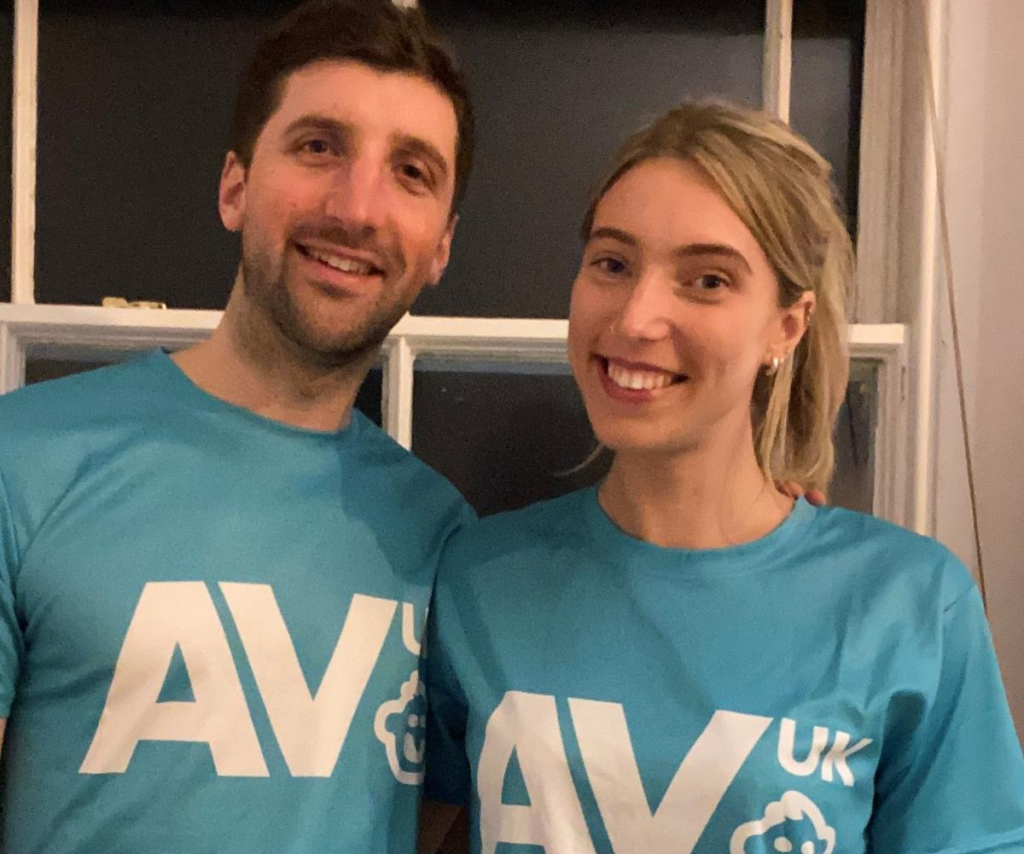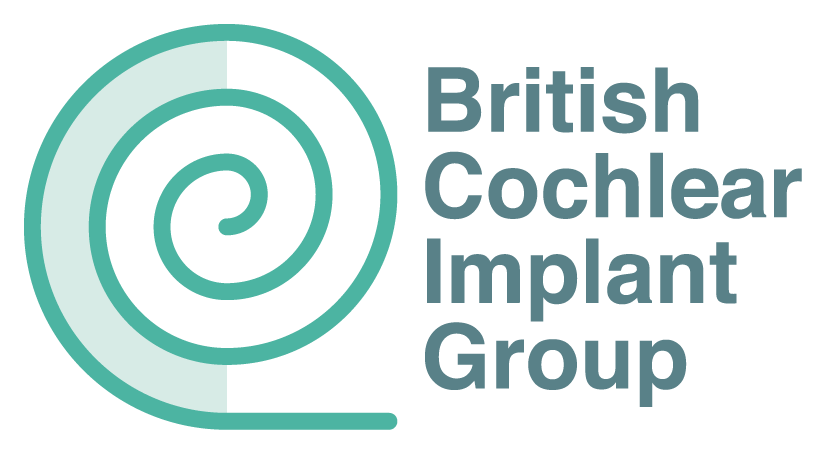 New tinnitus information and advice available from BCIG
Click here to view
---
We are the Yorkshire Auditory Implant Service
---
The Yorkshire Auditory Implant Service (YAIS) was established at Bradford Royal Infirmary in 1990 and supports families and children from Yorkshire and surrounding regions. YAIS have developed nationally recognised programmes for both adults and children.
---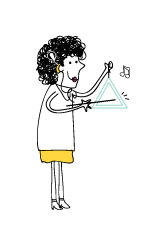 Welcome to YAIS
At the Yorkshire Auditory Implant Service we strive to offer a flexible service guided by the needs of the individual child or adult whilst maintaining quality standards.
---
How can we help you?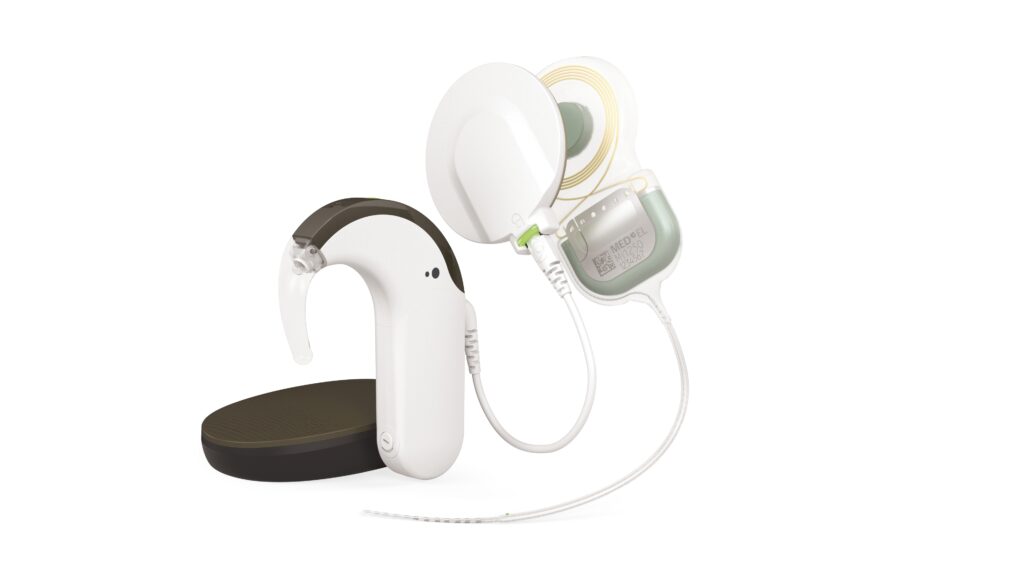 Cochlear Implants
For information about cochlear implants, start here.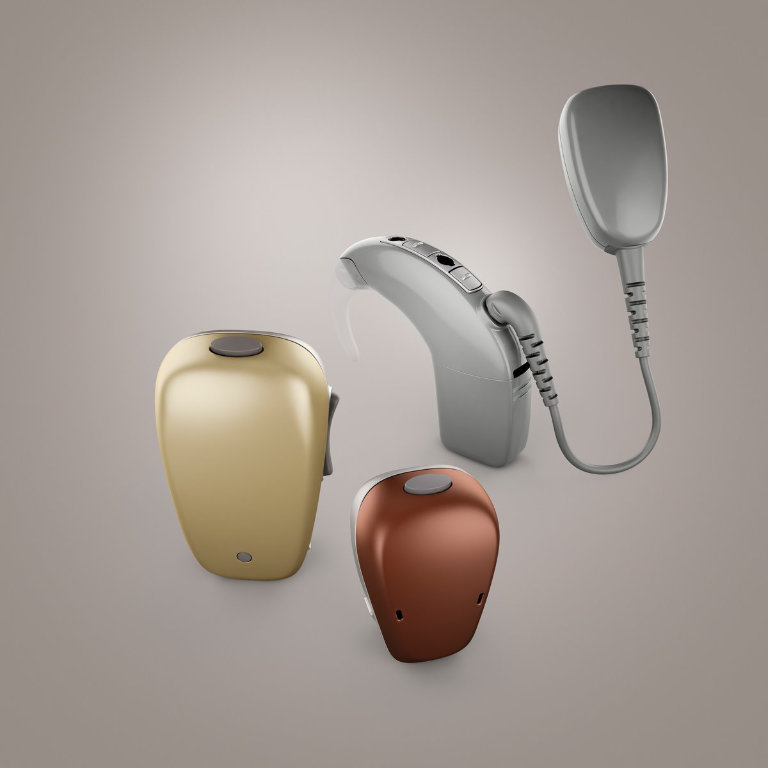 Bone Conduction Hearing Devices
For information about other implantable devices start here.
---
Our Multidisciplinary Team includes:
Consultant ENT Surgeons
Head of Service
Clinical Scientists (Audiology)
Teachers of the Deaf
Speech and Language Therapists
Technicians
Assistant Rehabilitationist
We also have access to:
Interpreters
Clinical and Educational Psychologist
Radiography Department
The whole process of initial assessment, fitting the implant and rehabilitation involves the patient and families working with the team in a variety of settings including the hospital, home and for children the school. This demands a high level of commitment from everyone involved.
Through working in partnership a caring and committed service is provided for each individual.