May 2021
Cochlear Aqua Kits
We have a small number of aqua kits going spare, these are for N6, N7 and Kanso processors. If you would like to claim one then these are available on a first come first served basis and would need to be collected. Please give us a call first to check availability and arrange a collection time. YAIS CI patients only.
---
Eid Mubarak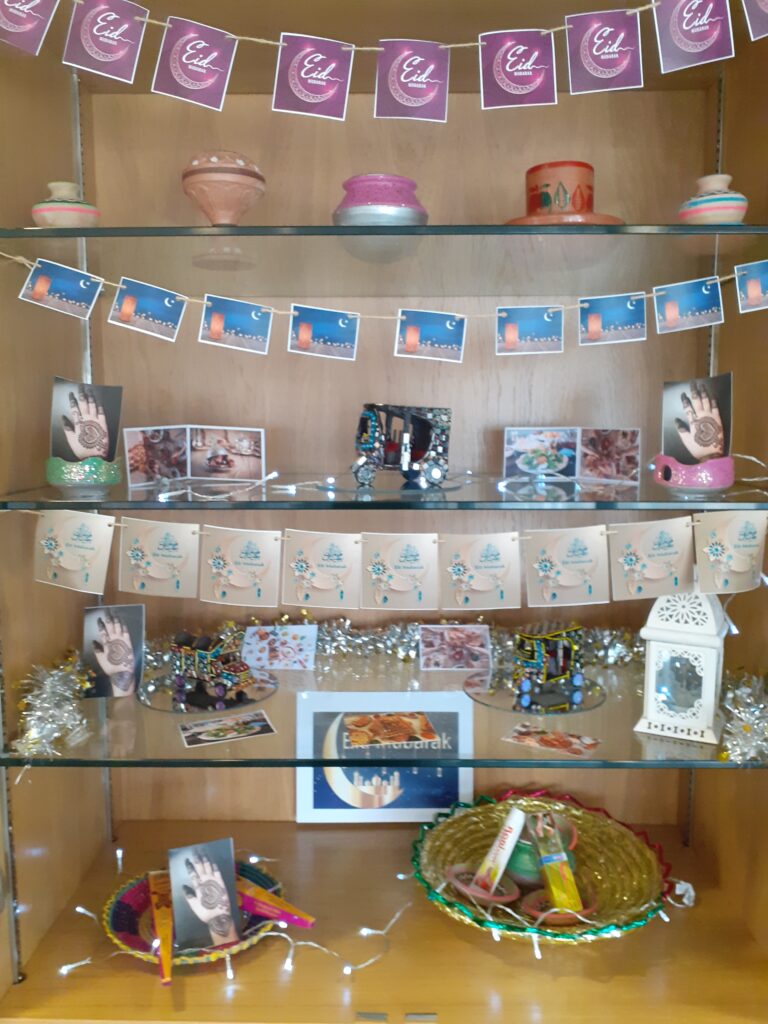 Eid Mubarak to all our CI users, BTHFT colleagues and their families. If you are dropping by YAIS we hope you like our Eid decorations!
---
Spares and repairs
Just a reminder to return all faulty parts as soon as you can please. These are usually sent back to the manufacturers for replacement.
Returning faulty equipment promptly helps us to maintain stock levels and serve all our patients as efficiently as we can.
---
April 2021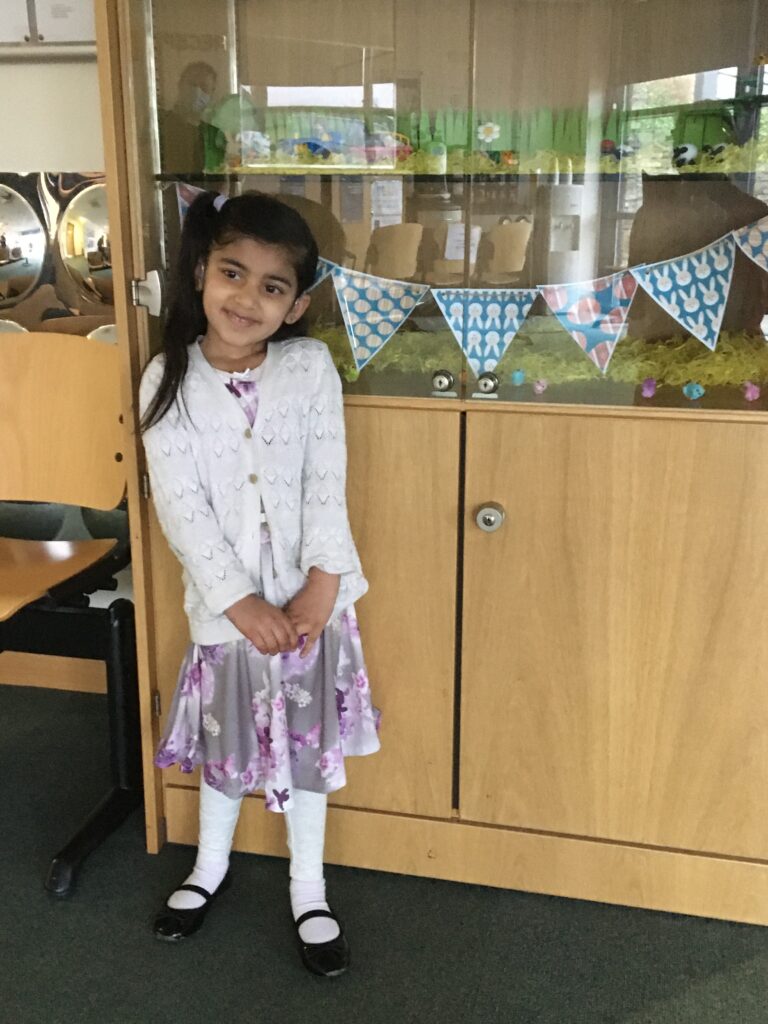 It was lovely to see Amira this morning enjoying the spring display in the YAIS reception area.
Happy holidays!
---
March 2021
Wednesday 3rd March 2021
Today marks World Hearing Day 2021 and the launch of the first ever World Report on Hearing, aiming for "hearing care for all". Visit the WHO webpage here for more information.
Here is the transcript for the World Hearing Day video available on twitter
Click here to see the video
I'm David Strachan I'm one of the ENT surgeons here at Bradford Royal Infirmary. I also work for the Yorkshire Auditory Implant Service. This is World Hearing Day today which is very relevant to us because part of World Hearing Day is raising awareness about the treatment of hearing loss and ear conditions and in Bradford we do cochlear implants for patients from the whole of Yorkshire and actually beyond and we are very fortunate to do it because it is a life changing intervention and I think lots of people don't fully understand how disabling it is to be deaf and yet the cochlear implants that we do here allow people to communicate and change lives which is great. There are lots of other conditions that we treat here which are very relevant.
The other thing about World Hearing Day is it's about raising awareness of prevention. In the UK we have various things such as protection at work if you work in a noisy place and vaccines which are well established and of course a bit of a topic with COVID at the moment. This is particularly relevant worldwide. We have been fortunate enough to have links with a department in Malawi and have done implants over there. It is interesting that quite a few of those patients had conditions that were preventable and would have been prevented in the UK by a vaccination programme such as mumps and measles. So it is very important for World Hearing Day that we not only concentrate on treating patients with ear conditions and hearing loss but that we think about how we can prevent it and also supporting worldwide programmes that can really make a big difference to not just thousands but millions of individuals that are deafened through avoidable conditions.
---
February 2021
Ear Trust
If you would like to receive information about the Ear Trust, please contact Breeda Barry directly at Breeda@eartrust.org.uk.
Click here to learn more about the fantastic work of the Ear Trust over the past 30 years and to access the Hearsay newsletter.
---
Online courses for professionals
On line Learning to Listen -Tuesday March 9th (morning)
For teaching assistants, class teachers and other 'non-specialists', as well as teachers of the deaf, working with children who have had their cochlear implants for up to about 4 years.
This Course is an adapted version of our Learning to Listen course. It will be in two parts, both on the same morning, with a short break between the two. The course will cover stages of learning to listen and how children can be encouraged to listen to and understand sounds, words and sentences.
Click here to download the booking form. Please complete the form and e-mail or post to secure a place.
January 2021
Happy New Year to you all.
We are still open for spares and repairs and some scheduled appointments.
Please ring, text or email before coming to the department regarding equipment issues – this is to ensure someone is available to see you and we can keep everyone as safe as possible.
Please note: due to the current situation your appointment may have to be cancelled at short notice. Please ensure we have your current contact details.
Are you shielding? If so, let us know and we can update our records.
If you are coming for a scheduled appointment, you will be asked Covid screening questions via text prior to your visit and also in person when you arrive.
Season's greeting to all our patients and we look forward to seeing you in 2021!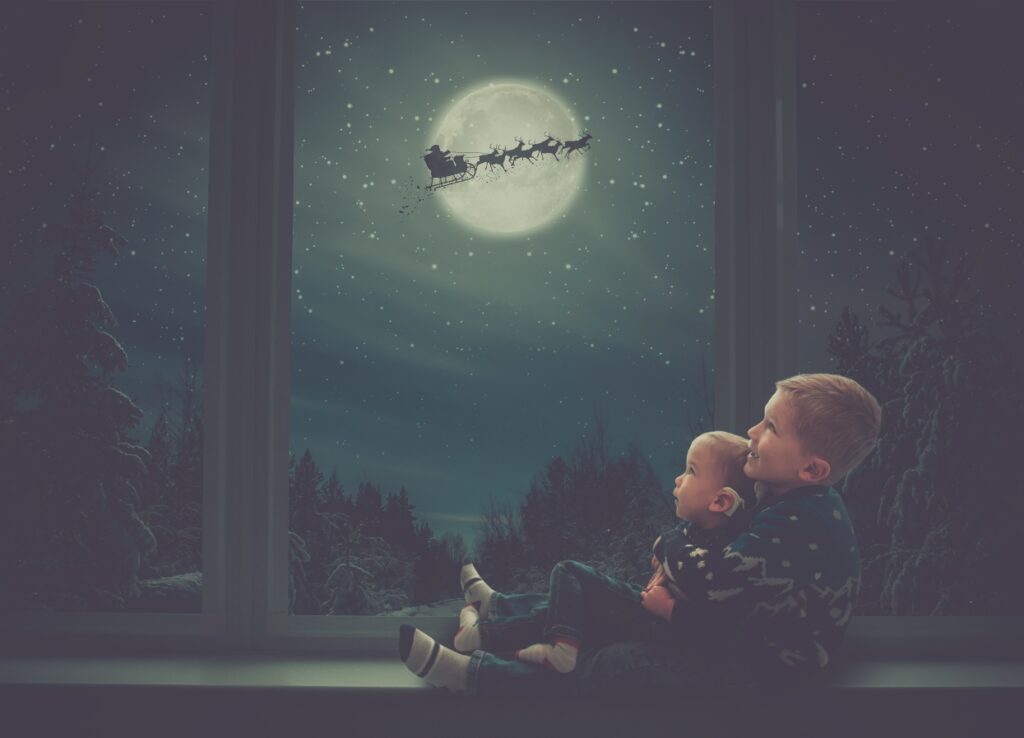 December 2020
12 days of Christmas!
Check out Yais' 12 days of Christmas messages on our other social media sites
---
November 2020
NEW YAIS WEBSITE
Welcome to our new website, we hope you find it informative and interesting. If you are happy to share any news about living with a cochlear implant or a special event please let us know! Contact Andy Dearnley or Jeni Bickley on 01274 364853 or at yais.helpline@bthft.nhs.uk
We look forward to hearing your news
---
July 2020
Launch of our new Social Media!
Did you know you can now find YAIS on Instagram and Facebook, also well as Twitter?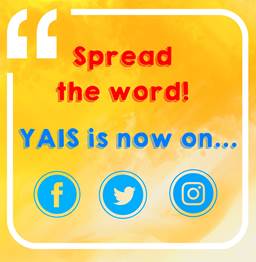 Twitter: @YAISCI
Instagram: yais_ci
Facebook: Yorkshire Auditory Implant Service
---
June 2020
Patients keeping busy during lockdown!
During the Coronavirus lockdown and no longer able to practise in the usual way or places, cochlear implant recipient Spencer Faithfull is combining training his snowboard skills outside in the garden whilst also working as a delivery driver!
Jodie organises home Sportathon!
Unable to train as normal during this unprecedented time, inspirational sportswoman and England Rugby 7s champion Jodie Ounsley has used her time productively to organise a 24 hour Sportathon at her home. Supported by her family, Jodie raised over £4,500 pounds which she has donated to the Elizabeth Foundation, a charity supporting young deaf children to listen and talk, whose services she benefitted from in the early days and years after receiving her cochlear implants. Jodie has recently been asked to be patron of the Elizabeth Foundation and a Diversity Ambassador for HSBC bank. You can read more about Jodie's achievements and current projects in the patient profile section.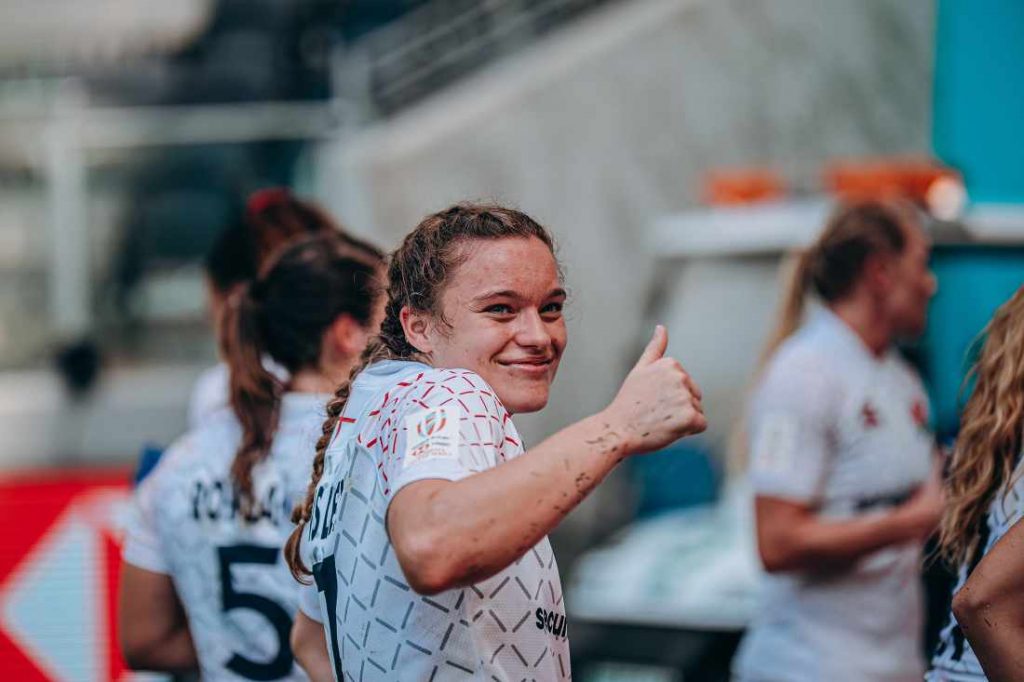 ---
May 2020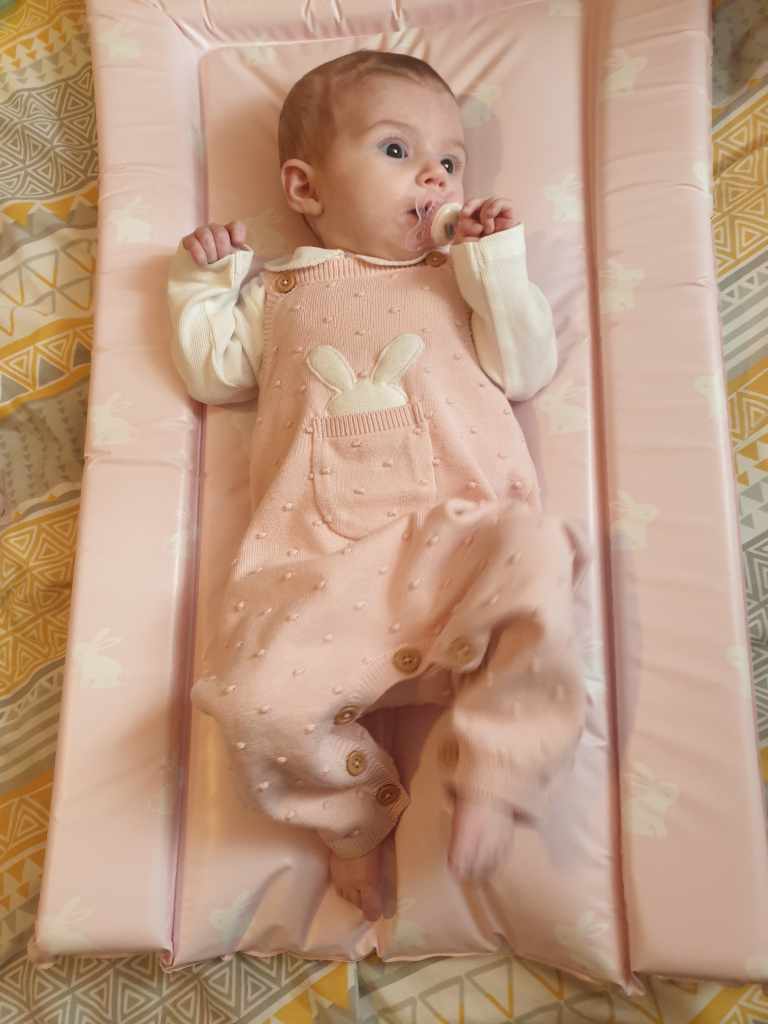 Introducing lovely Freya. She contracted meningitis shortly after birth, which caused bilateral profound Deafness. Thanks to the quick actions of the YAIS team, during the challenging COVID-19 restrictions, Mr Carr (ENT Consultant) carried out her Cochlear Implant operation in April at Sheffield Children's Hospital. At only 11 weeks old, we think Freya is one of the youngest Cochlear Implant recipients in the world!
---
Archived