Our patients share their news about living with a cochlear implant. if you would like to tell us about your experiences please email us at yais.helpline@bthft.nhs.uk
---
Tom Battle recently wrote to one of our surgeons – here is his letter and some photos of Tom old and new!

Dear Mr Strachan
Hello I have not seen you in person that I can
remember but you carried my implant surgery out
ten years ago! I am writing to say thank you for
letting me hear and I am amazed how you were able
to put the implants in because they look so tricky to
put in. My koala bear was named Strachan by my
mum and dad because I couldn't speak. He is
named after you. Also the bear has lost it's implants
so I think we will have to perform surgery on him!
Things I have been up to in the last ten years:
● I play for a football team called Tickton
Mustangs.
● Sadly I was diagnosed with Type One Diabetes 4 years ago but it
doesn't stop me – a bit like my implants don't either!
● I went to Florida in 2018 to disney world and went on lots of rides
● I swim and apparently I am a good diver
● I like playing badminton
● I have just finished my first year at secondary school
All of this proves that cochlear implants don't stop you from doing
anything so I want to thank you for letting me do all the things I can do,
you are a real hero. From Tom Battle.
---
Ice-Skater Jenny is preparing for the Olympics!
Jenny and her skating partner Callum, have been selected to represent team GB in the Special Olympics World Winter games to be held in Kazan, Russia in January 2023. There is a group of 6 skaters participating, 3 from England and 3 from Scotland. They all have learning disabilities and additional needs. Jenny's Mum says she is amazed me that Jenny has been able to learn to skate as she was over 3 years old before she took her first steps and she feels that skating has certainly helped with her balance and given her lots of life skills including listening to instructions and persevering. Mum also feels that being implanted has helped her confidence.
Jenny and Callum are super excited and family are busy fund raising to pay for the event. Take a look at their JustGiving page.
https://www.justgiving.com/crowdfunding/jennifersoskater?utm_term=QjEvajVn2
---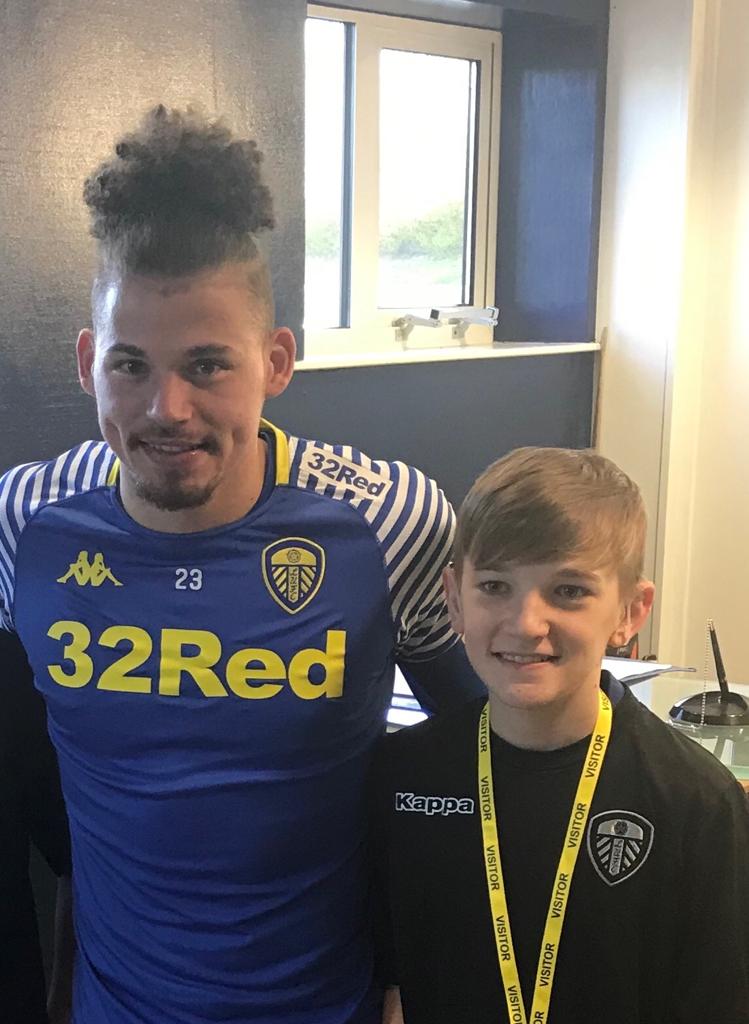 Keen footballer Finlay has been playing football from an early age starting at his local football club Rothwell town. He now trains 6 times a week and is involved in Leeds United Foundation, YP Academy, Deaf England emerging talent squad as well as his original club Rothwell Town. The founder of YP Academy Joe Dixon is also a cochlear implant user and has been a great inspiration to Finlay.
Last year Finlay was chosen to go to Leeds United to receive a signed T-shirt for his success in the Deaf England pathway. Find out more about this via this link: https://www.leedsunited.com/news/community/24810/foundation-duo-make-england-s-disability-talent-squad
---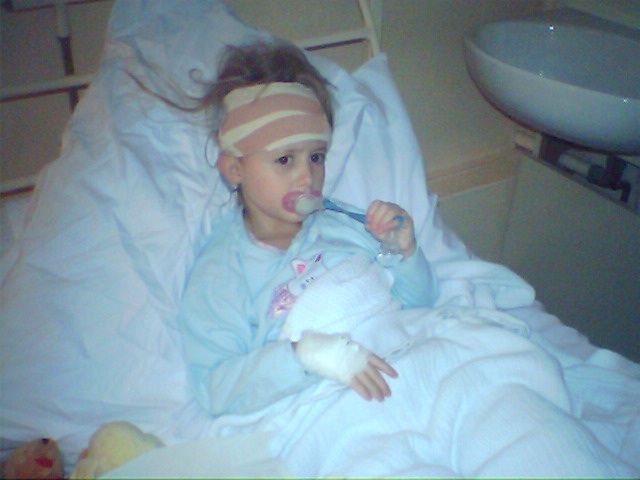 Georgia Green had her first cochlear implant when she was 2. Georgia says 'The implant has had a very positive impact. I have been able to do many things that a hearing person can do: I can go to a mainstream school, I can make friends, answer the phone, I can listen to music and sing along to songs and very much enjoy a life as much as a hearing person would be able to'.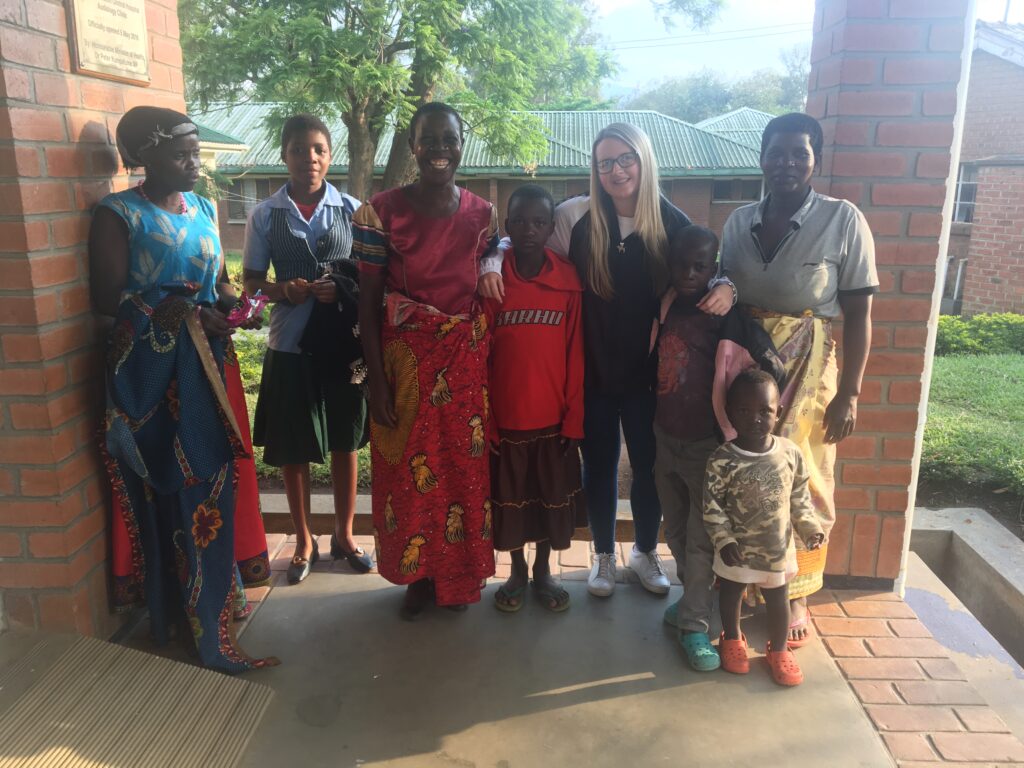 In 2018, Georgia went to Malawi as an ambassador for cochlear implants and to meet some children and their families prior to them having their cochlear implant operation. See more about her cochlear implant journey and visit to Malawi here.
---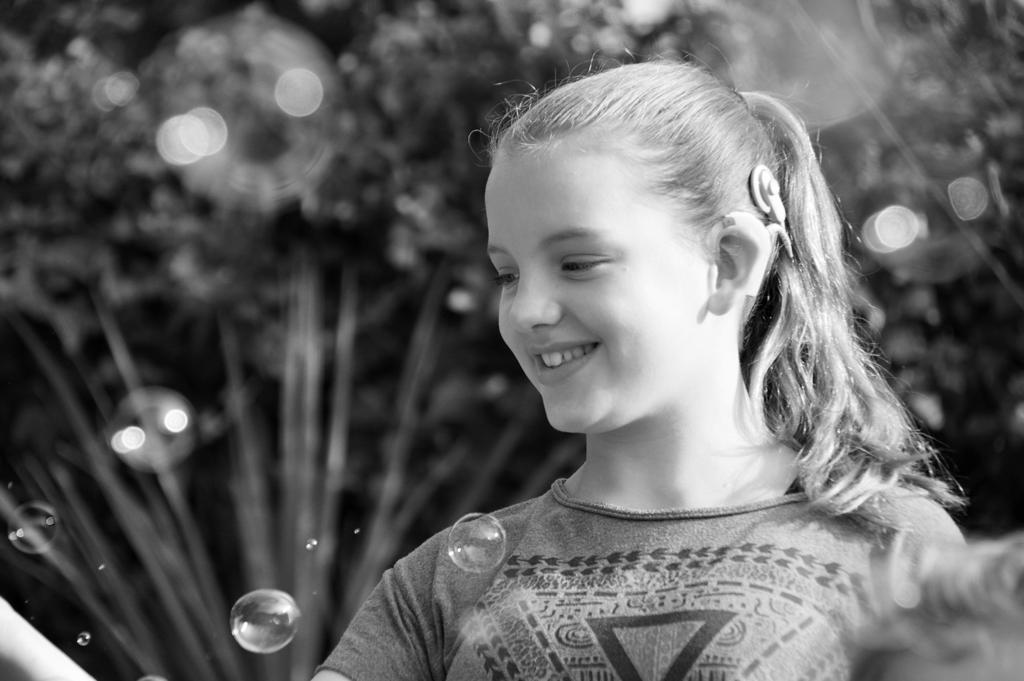 Angel was implanted a few years ago following a deterioration in her hearing. As she got used to listening with her cochlear implants, she made a note of everything she was able to hear – either new sounds or sounds she hadn't heard for a while. These included the car engine; car indicator; her brother crying, speaking and breathing; pigs grunting and cues at her theater group from the wings.
Angel says 'Since getting my cochlear implants 3 years ago, my life has significantly changed. My confidence has improved massively and as a result I have really put myself out there. For example, I've gone through an intense interview process at school to become head girl and now in the position of deputy head girl. It is incredibly important to me that all voices are heard; within this role I'm making that my top priority. I would not have been able to do that before my operation.' We look forward to more updates from Angel in the future!
---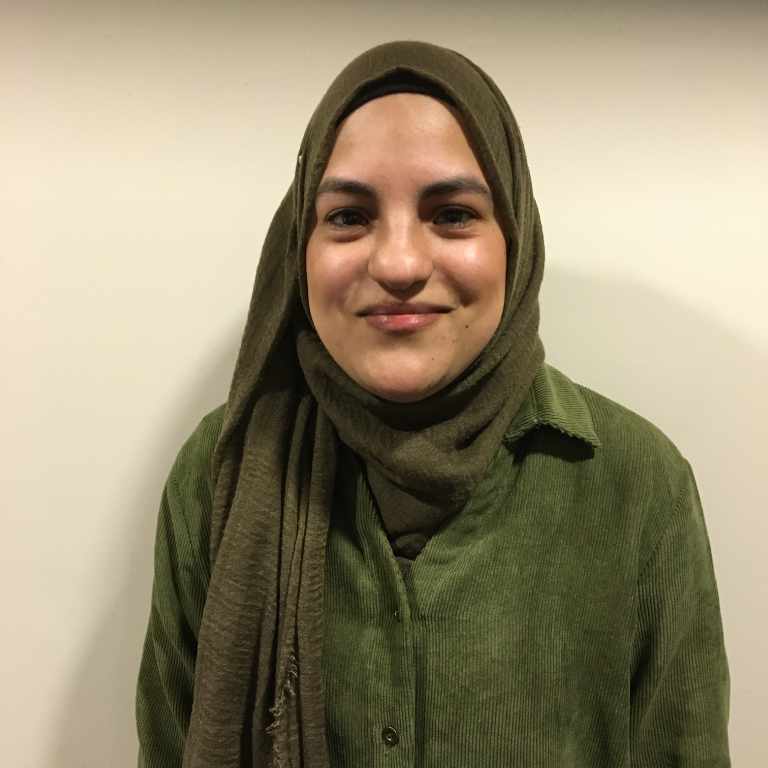 Kishwer Hussain, one of our own Audiological Officers here at YAIS has been a cochlear implant user since the age of 3 . Having attended different settings including a school for the deaf and resource provisions, she went on to study for a degree in Business Management, obtaining a 2:1 in her final year at Bradford College (under Teeside University). Prior to her job at YAIS she worked in the retail sector, gaining experience in different areas such as sales, operations, logistics and management. Her work experience with deaf children, whilst she was at school, fostered an interest in how different roles work together to support an individual and she now enjoys working with the different groups of professionals at YAIS to support each patient's needs.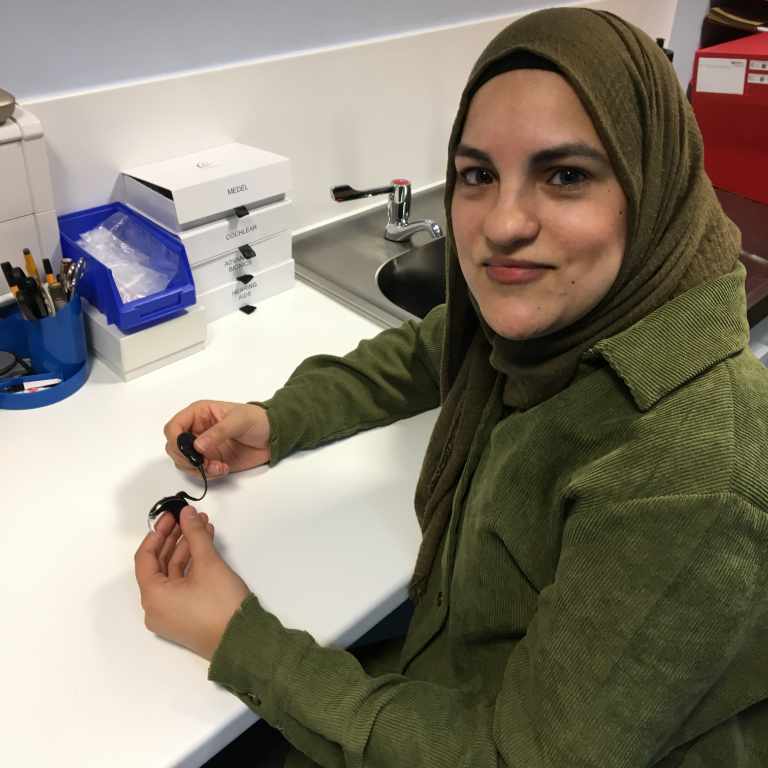 Kishwer is a great asset to the team and uses her own experience as a patient to understand and support other CI users, especially those who need to use BSL which Kishwer is fluent in alongside spoken English.
In her spare time, Kishwer practises Jiu Jitsu and is currently a brown belt, working towards her black belt!
---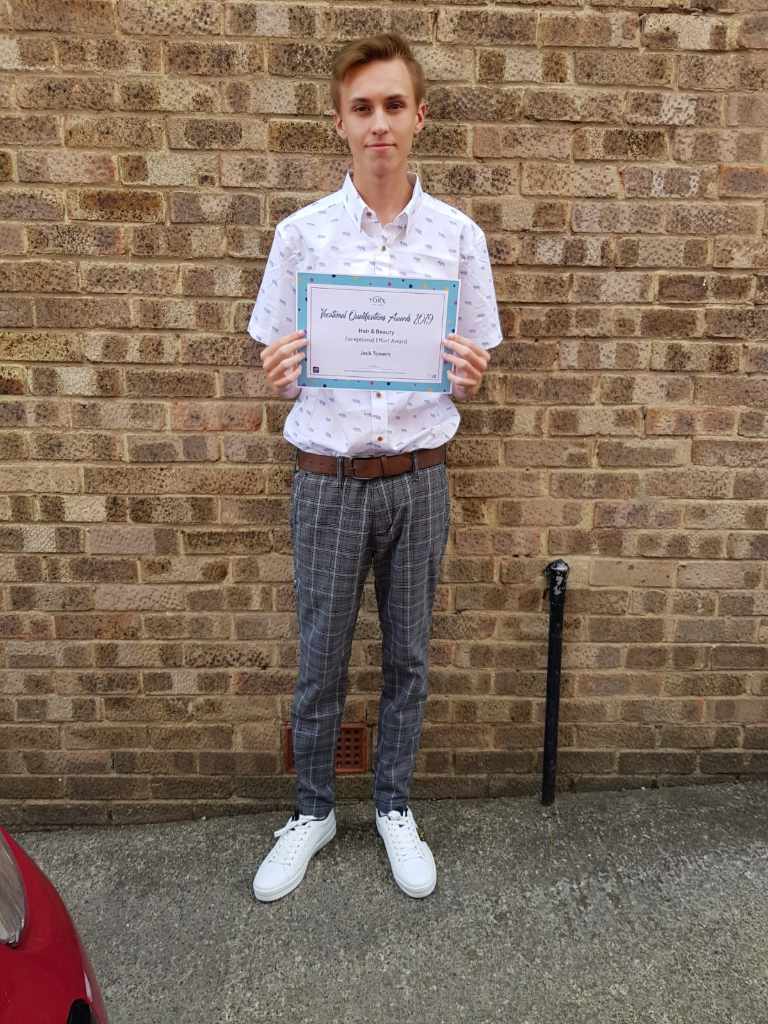 Jack Towers, cochlear implant user for 16 years, attended mainstream and resourced provision settings and St. John's school for the Deaf. Jack is currently doing a hair and Beauty qualification at York College and would like to work as a barber in the future. He was awarded Student of the Year in 2019 for excellent effort. He enjoys shopping, hanging out with his friends and is learning to drive. Although this is challenging, jack is looking forward to the independence he will get once he has passed his test!
---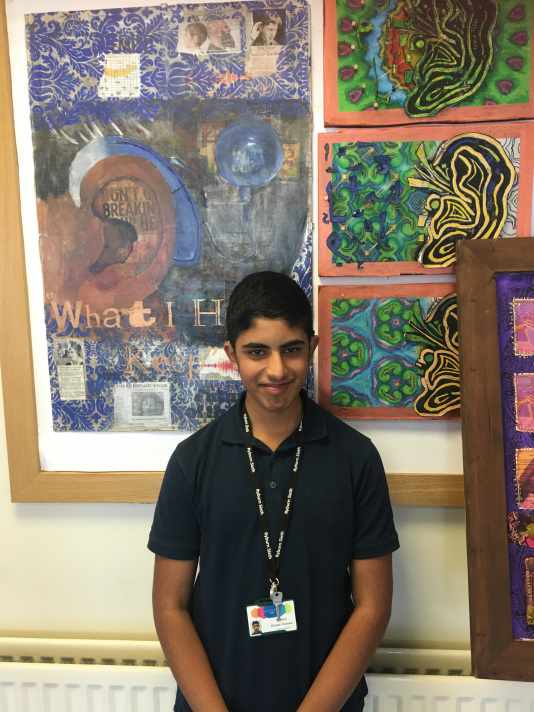 Rizwan Hussain has had implants for over 17 years. Rizwan used his deafness and cochlear implants as the focus for the his final A Level Art project. He produced numerous multimedia pieces including 3D models of the cochlear and photshopped images of himself and his Mum. Since leaving school, Rizwan has been working as a teaching assistant in a special school in Halifax.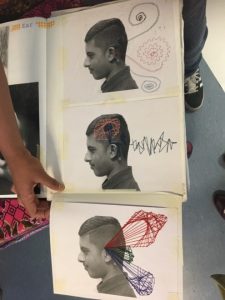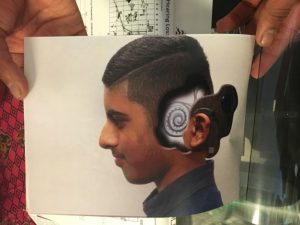 ---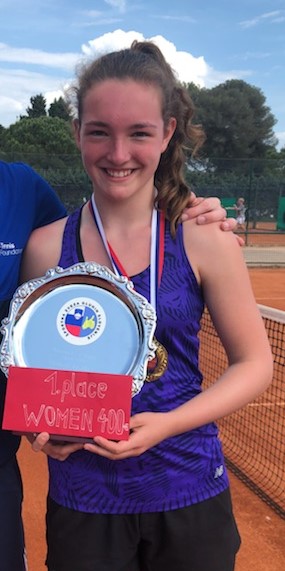 Phoebe Suthers has been a CI user for 16 years. She attended mainstream schools and achieved outstanding GCSE results in all subjects in summer 2019 and is now at sixth form college studying A Levels. Phoebe started playing tennis at her local club at the age of 8. She attended a deaf tennis camp when she was 11 and has gone on to represent Great Britain at a number of international competitions. In 2018 Phoebe won the Deaf Slovenia Open (singles and doubles) and competed in the world championships in Turkey in late 2019. Phoebe says she has had to overcome a few challenges due to her deafness but likes to focus on the tennis.
"Playing tennis has helped me communicate with people that speak different languages, and also that are a variety of ages, and this has helped my confidence in speaking to different people".
---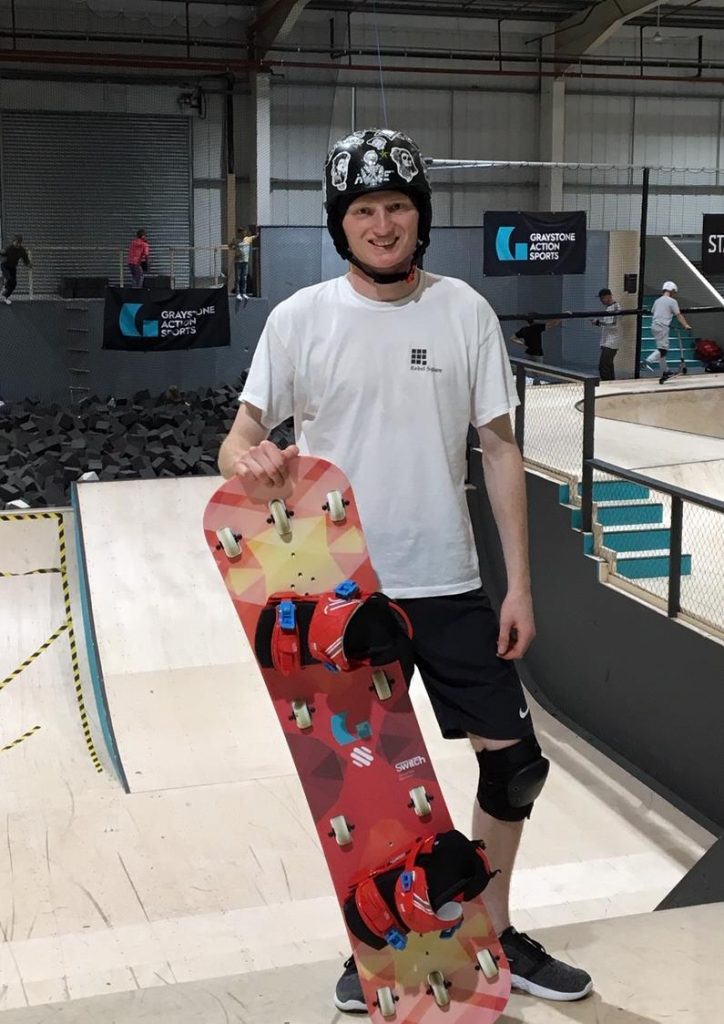 Spencer Faithfull who has been a cochlear implant user for 20 years, attended St John's School for the Deaf and York College. Spencer is a keen snowboarder, wakeboarder and skateboarder. He takes part in competitions around the country and has travelled all over Europe (including to France, Austria and Holland) to snowboard with different clubs.
He is currently sponsored by two different companies as a team rider and continues to look for further sponsorship.
Follow him on Instagram @blackspades90
---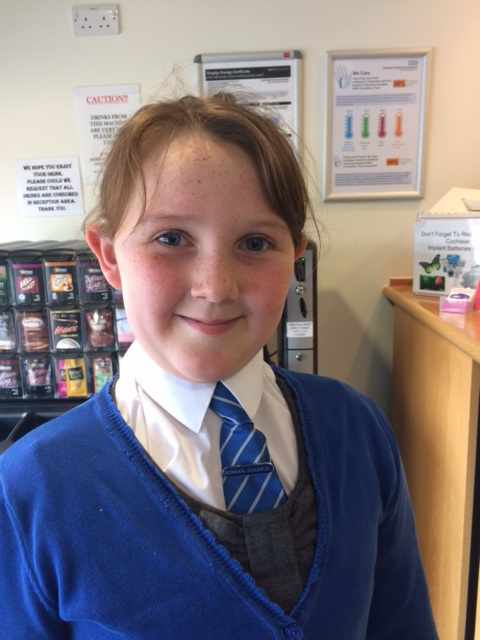 Keevy Hunt is ten years old and was implanted bilaterally aged three. Keevy attends her local mainstream primary school and was voted onto the school council as her class representative. Keevy had to write a statement telling her classmates what was important to her and she won the most votes despite competition from 6 other candidates. Keevy was excited to be able to attend and participate in school council meetings, talking about what she and her classmates think is important.
---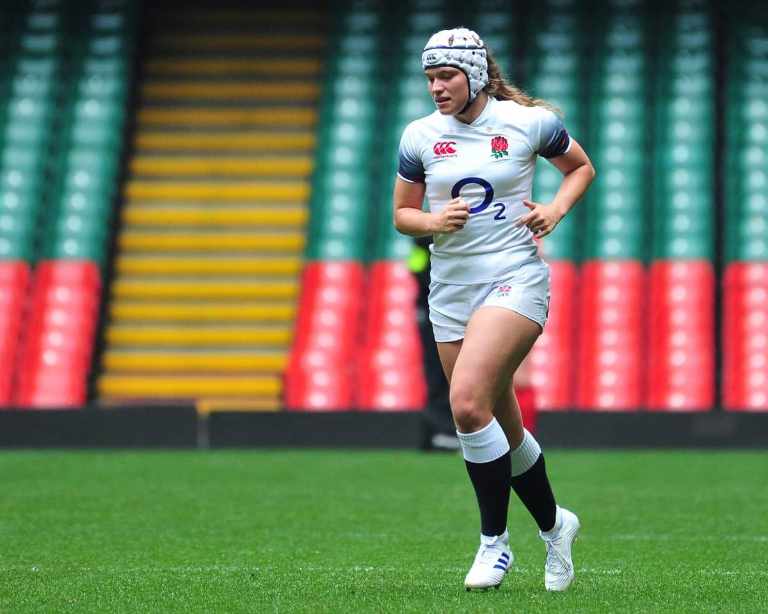 Jodie Ounsley was implanted when she was one and attended mainstream schools and colleges. Jodie has had many successes in the rugby world playing with Yorkshire women, England U18s and is currently part of the England 7s squad. She has played all over the world including in the US, South Africa, Australia and New Zealand. Jodie always uses a scrum cap, which she has adapted around the implant area with extra padding. Jodie and family have contacted many kit suppliers regarding bespoke versions but no joy as yet!
Off the pitch, Jodie has used her experiences and successes as a deaf sportswoman to inspire other young people, visiting deaf schools across the country and recently opening St. John's School for the Deaf Sixth Form. Her accolades include being Patron of the Elizabeth Foundation, Diversity Ambassador for HSBC bank, winner of the Gain Line Award (created to celebrate pro activity and off field achievements of the Rugby Player Association) as well as being nominated for the National Diversity Awards.
As well as her sporting commitments, Jodie has decided to create a YouTube channel covering her life and providing access to deaf friendly workouts. She is also in the early stages of creating her own sport clothing range promoting Uniqueness and Diversity. We wish her all the best in her future ventures.
---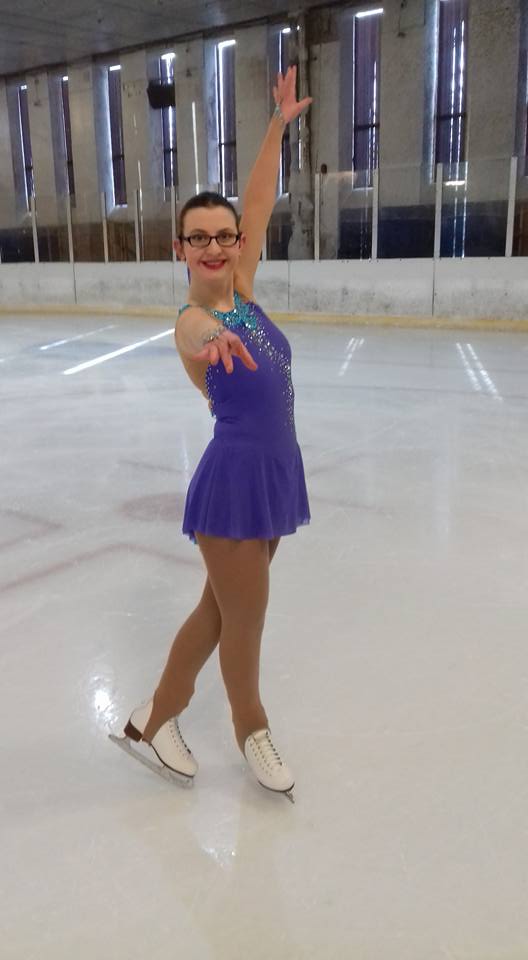 Jenny Lee has been an impant user for 9 years and works part time at her local farm shop. Jenny started skating in 2011 to help inprove her balance and coordination. She began competing with Inclusive Skating (www.inclusiveskating.org) and has gone on to skate all around the world. In 2017 Jenny met Torville and Dean at the Special Olympics World Winter Games in Austria. Jenny has been nominated for a number of different awards and won the ITV Yorkshire Young Achievers in Sport as well as the Sports Person of the Year award from Bradford Disability Sport.
Skating has given Jenny many skills such as confidence, organisation, commitment and determination which have all helped her to become more independent.
During lockdown, Jenny has kept up with her skills by doing lots of 'off ice' classes over zoom and even hiring some plastic ice to practise on! She is currently in training and hoping to be selected for the next Special Olympics World Winter Games which is due to be held in Kazan, Russia 2022.
Jenny and her pairs partner Callum, who is also deaf and uses a bone anchored hearing aid, won a gold medal in a competition via a video entry just before lockdown. You can see their skate by clicking on this link!