The Ear Trust continues to support YCIS and other units both inside and outside of the hospital. The Trustees would like to thank all who have helped with fund raising.
The Listening for Life Appeal has helped us build our new centre.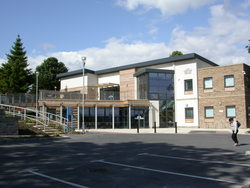 The Ear Trust needs your continued support to buy and maintain the sophisticated equipment required to offer a first class service.
If you would like to help by organising your own fund-raising event and would like support please get in touch. We will also be looking towards individuals and companies for sponsorship for the build and equipment.
Please remember us in your Will – or at your time of bereavement.
For further information Email:breeda@eartrust.org.uk